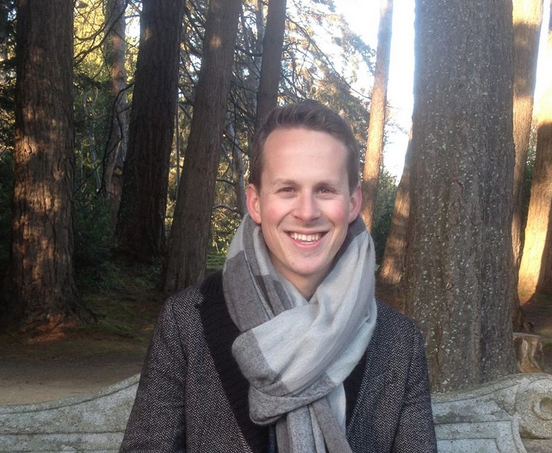 16 March 2015 11:59 Published by Emerson Csorba Laisser vos pensées
In 2011, FPAC published a report entitled Renewing Canada's Greenest Workforce, which indicates that over half of the sector' workforce is over the age of 45, and that about one-third of the sector's workers will retire in the next decade. And within the existing workforce, 85% is male, and just over 6% are of Aboriginal descent. Because of ongoing change and disruption in the industry, FPAC has launched the GreenestWorkforce campaign, an innovative and fresh approach to recruiting and retaining anywhere from 40,000-120,000 new forestry workers by 2020 – an ambitious though achievable target.
As a Director with Gen Y Inc., Canada's multigenerational culture consultancy, I work with a team that helps companies and industries strengthen workplace culture in order to now only attract bright young leaders, but keep them. As of 2015, the millennial demographic (those generally in the 18-35 age range) are the largest generation in the workforce. In 2020, they will represent 50% of the global workforce; in 2025, this will jump to a whopping 75%. And in many industries, including not only forestry but agriculture, healthcare and aerospace, significant numbers of senior staff are retiring – in many cases taking their technical, social and cultural expertise with them. These changes can be opportunities or threats for companies, depending on their ability to proactively position themselves and develop remarkable workplace cultures.
So how does the forest products industry prepare for such a shift, and take the steps in the present that prepare it for growth in the upcoming years? My intention here is to provide a brief overview of the trends most representative of the millennial generation in North America, and then to provide several best practices for forestry leaders in executive and HR roles. This is the first of a series of columns on the Job Blog that will share case studies from senior leaders and millennials alike, in order to provide insights, and advantages on how to attract the very best talent into the sector.
If we were to choose several words that represent what millennials want, these would be coaching, personal development, social impact and purpose. In Deloitte's 2015 Millennial Survey, 77% of Millennials said part of the reason they chose to work where they do is because of the company's sense of purpose. Furthermore, a 2012 study by the iOpener Institute for People and Performance found that millennials who feel fulfilled are those who complete worthwhile tasks, where "worthiness" is shaped by managers who clearly articulate the social impacts created by company products and services. These findings are consistent with what Gen Y Inc. sees in its day-to-day work with clients ranging from small-medium enterprises to multinationals. Millennials desire a strong sense of purpose in their jobs, more than they do earning significant levels of pay.
Second, millennials are individualistic in that they desire personal development opportunities, and are willing to quickly leave workplaces where this is not offered. In the PwC Millennials at Work: Reshaping the workplace study, 65% of respondents answered « personal development » when provide with a list of factors that most influenced their decision to accept their current job. Recent articles in the Harvard Business Review such as « Millennials Want to be Coached at Work » by Karie Willyerd provide further indication that coaching and constant feedback are key determinants in a millennial's job satisfaction. And yet, a recent study led by SuccessFactors, SAP and Oxford Economics indicates that only 27% of Canadian employees surveyed are satisfied with their jobs, and just over one-third receive supplemental professional development opportunities. The Deloitte 2015 Millennial Survey also suggested that less than one-third of millennials feel their skills are used effectively in their jobs. Companies that fail to provide these experiences will struggle in retaining the talent they've successfully attracted, as many millennials envision themselves working 6-10 jobs in a career, and are less loyal to their employers than previous generations of workers.
So how might forest product companies position themselves in such an environment, where competition for talent is fierce, and where it is challenging to keep the staff that in many cases have taken months to recruit? To start, the GreenestWorkforce initiative is on the right track through its focus on community, life-style and highlighting the employee benefits of working in a sector geared towards training, growth and opportunity. Canada's millennials no longer care about 9-5 jobs and doing their part in helping their employer achieve a strong bottom-line. Their interests are more all-encompassing. This means that executives must play a larger role in communicating their corporate vision to new hires, allowing them to enter the boardroom and contribute their ideas beyond what is expected in a day-to-day company role. Moreover, forestry companies must reflect critically on their onboarding and training programs, and see how links can be created with local non-profits and social enterprises that provide millennial staff with professional development opportunities outside of traditional working hours.
These steps require assessments, mechanisms, programs and policies within large multigenerational engagement strategies. In the short-term, these measures are time-consuming and require reflection, fresh perspectives and dialogue. But in the long-term, understanding these trends and building a workplace culture conducive to a transforming workforce will help not only companies meet their recruitment needs, but help both retain and develop the talent that will soon lead the Canadian economy as a whole. Thankfully, from what I have read on the Green Dream Intern blogs, millennials have found that the forest products industry is providing them with life-style advantages, meaningful work, and most importantly a voice.
Emerson Csorba is a Director of Gen Y Inc., World Economic Forum Global Shaper (member of the Advisory Council on Collaboration), and University of Cambridge Trust Scholar. He is an alumnus of the University of Alberta, and is an avid marathon and mountain racer. He can be contacted at csorba@genyinc.com.