July 9, 2019 10:59 am Published by Bailey Robinson Leave your thoughts
It's the season of wildflower bouquet in my cup holder! Creating art from pressed plants is a hobby of mine that started as a result of a herbarium school assignment in my first year of university. This project opened me up to a whole new understanding and appreciation of the world around me. Over the last few years I have become less reliant on my identification books and more adept at predicting the changing of wildflower seasons or micro-seasons. This is a necessary skill when you want to find certain species and know what window of spring or summer they will be in bloom. Learning this change in seasons is how one knows when to welcome some species, as we say goodbye to spring favourites, like Marsh Marigold (Caltha palustris). This is the first year I have found Elephant's-Head flowers, which close up look like little pink-purple elephant heads, and I was ecstatic to check them off my list! I've found that skills need for my pressed plant hobby have connected me to nature and the world around me in a deeper and more meaningful way, transferring to other ID skills (i.e. birds & bugs). As one expands these skills, recognizing the interactions of nature, they can make predictions regarding animal movement and behaviours, and the ecology of the landscape.
Almost daily, as I walk through the office on my way home, I field questions about that day's bouquet. An important question that has been asked and a concept I try to teach friends and family is how to collecting responsibly. "Leave small foot prints" and "Leave enough to seed next year's patch" are two rules I preach. This bouquet of wildflowers picture above may look huge, but the spot it was collected from was off of a highway where I collected approximately less than 1% of that area's patch(s) and making sure not to concentrate where I collected from. I hope to share with you later this summer some of the pieces that will be created from these flowers and plants.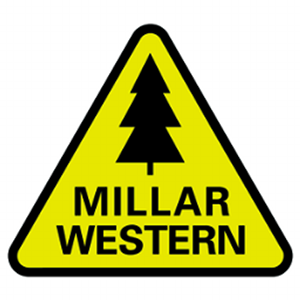 There are many techniques one can use to collect and press plants. In the bush, sometimes you have to get creative and use what you have! I always have a little note book in one of my cruise vest pockets for pressing. I currently also have an old stream crossing inspection manual in the backseat of my truck under a Rubbermaid container filled with emergency and back up gear that serves as an emergency plant press for plants that will not survive the trip home to be more carefully pressed. Some people use newspaper and cardboard to press plants, others create formal presses with straps and clamps. My favourite and personal technique has been pressing between sheets of kraft pulp. I prefer kraft pulp sheets because as an unfinished paper product it is highly absorbent and has enough bleach to prevent mold without bleaching the color.
Proper school herbariums have strict rules about the quality of the pressed plant, the direction leaves face and flowers face, and how much of the plant is included. This requires a more careful attention and dexterity. I personally used tweezers to carefully align petals and leaves as I slowly roll the paper or pulp sheet on to the plant. This formal method, however, that is not always practical. Some of my favourite art pieces have been created by plants that were haphazardly thrown into a truck press. The results are more whimsical with illusions of movement in the wind or the like. To create art pieces, I generally try to approach my collection of plants with an open mind, but with a species focus or unique thrift store frame in mind. I will flip through my personal herbarium to draw inspiration and line things up on the face of the frame many ways before attempting the most difficult part: carefully gluing and framing all the pieces together without breaking the plants. The finished pieces make fantastic gifts or décor, or just a fun, creative craft. If you want to give it a shot yourself, just remember to replace your pressing papers often to prevent mold in your press.
At the end of June Millar Western celebrated the retirement of a very important forester, Max Matthews. The halls of Millar's Woodlands office are lined with pictures of Max's adventures from the last 32 years he spent with the company. We students had the honor of attending his retirement lunch, hearing how impactful he was on the forest industry and scaling and how loved he was, and all his crazy stories from other people. Many stories included how he mentored, taught and supported younger foresters like my supervisor and a skilled scaler. He recognized potential, fostered it and always had the future of an always evolving forest industry on his mind. It was humbling to listen to the only grandfathered in Register Professional Forester (RPF) I've ever met speak and reminisce about his early years. He welcomed the innovations that we have today and marveled at the upcoming technology.
Fun Facts about Max:
He chooses and manages the felling, delivery and installation of the Christmas tree that Millar Western provides for the City of Edmonton, viewing it as a special gift for those not fortunate enough have a tree.
He is a highly skilled, rodeo competition-winning cowboy.
Has never had his truck stuck but has put on the most mileage.
He was the woodlands office fashion police.
My limited experiences with Max spoke true of what everyone said about him at his retirement celebration. Through his career and personal life, he has exemplified Millar Western's values of honesty, integrity, trust and respect. Not to mention he is hilarious, I felt welcomed and less intimidated by his cowboy appearance with every encounter. It's a sad reality of the forest industry right now, with high retirement rates coming up, that future foresters like myself won't get to learn directly from him and the like. But I look forward to absorbing the knowledge and wisdom he has instilled with Millar Western foresters, and I hope to make him proud. He deserves to enjoy a happy and fulfilling retirement on his farm with his gorgeous wife Rita and their horses.

Until next time, stay safe and be good humans to Alberta's forests. Make Max proud!