Operations and Maintenance Coordinator
Mill Operations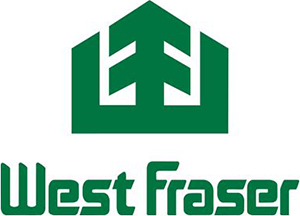 Date Posted: June 24, 2019
Job Location: Slave Lake
Job Type: Full Time
Start: Immediately
Job Description
West Fraser is a leading forest products company in North
America. Our goals are straightforward – leadership through profit,
responsibility in communities, excellence in people and strength in
products.
Our Slave Lake Pulp Division is seeking an individual with
strong technical, leadership, planning, organization and
interpersonal skills, reporting to the Production Manager, to fill
the exciting position of:
OPERATIONS AND MAINTENANCE COORDINATOR
Key responsibilities include:
Sets maintenance priorities and coordinates required shutdown
activities between departments;
Reviews mill operation, logbooks, work order backlog and sets
priorities within CMMS;
Supports Production and Maintenance Managers in key performance
areas for the departments including safety, environment, quality,
production and costs;
Supervises the Utility Crew and assists Shift Supervisor when
needed;
Works directly with other departments to ensure the mill is
optimized;
Provides mill wide communication on relevant mill issues and
priorities;
Qualifications:
Preference will be given to those with post-secondary education
(ex. bachelor's degree, trades certification, or other relevant
qualification);
Previous experience in a supervisor role is required;
A minimum of 3 – 5 years' experience in a Pulp Mill
(preferred);
Exceptional team player, communicator and facilitator, builds
trust & confidence, sets standards and holds people
accountable, can motivate and drive continuous improvement;
Be a self-directed, achievement-oriented, and quick-thinking
individual possessing a desire to progress, learn and succeed;
Demonstrate leadership by facilitating a multidisciplinary team
in the management of the area;
Be highly organized, understands budgeting, with strong
analytical and communication skills;
Possess strong written and verbal communication, computer,
supervisory and mentoring skills;
Comfortable in a team concept work environment, with support
skills for all personnel
Excellent innovation, process and problem-solving skills
Our employees drive our success. We believe in providing
opportunities for growth and advancement and are looking for
someone who wants to build their career in our Company. West Fraser
offers a stable, rewarding career with competitive wages, an
attractive benefits package, a defined pension plan, and relocation
assistance.
Slave Lake Pulp is a 240,000 tpy BCTMP mill located
approximately 2.5 hours north of Edmonton, Alberta. Slave Lake Pulp
is committed to continuous improvement, through operational,
mechanical, electrical, and instrumentation reliability. We have a
collaborative, team culture.
Slave Lake is a town of approximately 7,000 residents and has
all the amenities of a larger center yet maintains the lifestyle of
a small community. For more on Slave Lake, please visit:
www.slavelake.ca
If this position sounds like the career for you, submit your
application at www.westfraser.com/jobs
click "apply now" in green at the top of the page.
For more information on West Fraser and our current
opportunities, visit our website at: www.westfraser.com/jobs
We thank all candidates for their interest; however, only
those selected for an interview will be contacted.
Job Conditions
Minimum experience: 0 to 1 year
Minimum educational level: Grade 12 or Equivalent
Language: English