Mobile Equipment Operator
Mill Operations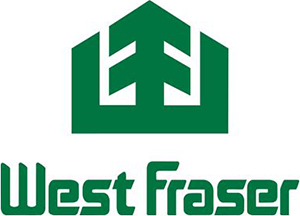 Date Posted: June 24, 2019
Job Location: Blue Ridge
Job Type: Full Time
Start: Immediately
Job Description
West Fraser is a leading diversified North American forest
products company. Listed on the TSX and rated as one of Canada's
Top 100 Employers for six years, we are a growing company looking
for talented people to be part of our team. Our investments in
modern, competitive manufacturing facilities, product innovation
and bioenergy are adding up to a bright future. Are you interested
in working for a company that offers both a challenging work
environment and a rewarding career path? We offer an excellent
compensation package including a competitive wage, excellent
benefits and an outstanding pension plan. Our Blue Ridge Lumber
division, in Blue Ridge, AB, has an opportunity for highly
skilled:
MOBILE EQUIPMENT OPERATOR
Reporting directly to Department Supervisor, the successful
candidate will be an integral part of the Lumber Yard or Log Yard.
Higher consideration will be granted to those who have previous
experience in the wood remanufacturing sector, in a sawmill, planer
mill or with forest products.
Duties include:
Responsible for taking down inventory; rebuilding
inventory
Unloading log trucks
Loading log deck
Be able to operate a forklift in a timely and efficient
manner
Load and unload full packages of lumber throughout the
process
Position requirements include:
Must have an excellent safety record
Must have good interpersonal skills
Must have good written and oral communication skills
Must perform all job assignments in an effective and timely
manner with minimal supervision
A minimum of six (6) months in a manufacturing or industrial
environment preferred
Demonstrated mechanical aptitude
High School Diploma or GED
Forklift drivers certificate or heavy equipment loader
certificate would be an asset
Ability to work rotating shift, holidays and weekends
Blue Ridge is a family-friendly community located northwest of
Edmonton and offers excellent year round recreational
activities. Our mill and forest operations form an integral
part of the community, providing economic stability to employees
and families that live in the Blue Ridge area. To learn more visit:
http://woodlands.ac.ca
If you are interested in the opportunity to participate in an
environment where innovation and a personal commitment to safety,
quality and the environment count, respond at www.westfraser.com/jobs
and click "apply now", in green at the top of the page.
For more information on West Fraser and our current
opportunities, visit our website at: www.westfraser.com/jobs
We thank all candidates for their interest; however, only
those selected for an interview will be contacted. No phone calls
please.
Job Conditions
Minimum experience: 0 to 1 year
Minimum educational level: Grade 12 or Equivalent
Language: English