OTM Technical Analyst
Administration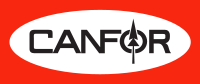 Date Posted: August 21, 2019
Job Location: Vancouver
Job Number: 18268
Job Type: Full Time
Start: Immediately
Job Description
The Opportunity:
The Senior TMS Technical Analyst, will be responsible for supporting Canfor's Oracle Transportation Management System (TMS), focusing on key areas such as Shipment Planning, Tendering, Shipment Actuals, Accruals and Vouchers. Support includes trouble-shooting, development and resolution of data/software issues across integrated tables and systems.
Key Responsibilities:
– Work effectively with business and IT department staff throughout the enterprise, building positive working relationships
– Follow, and continually enhance support documentation and procedures to effectively resolve issues within the service level objectives
– Develop an understanding of third party platforms (JD Edwards EnterpriseOne, iNSELS, etc.)
– Analyze issues to determine criticality, causes, and impact on other areas of the system and business
– Monitor and address issues related to OTM workflows, EDGE interfaces, and JD Edwards integrity reports
– Adhere to Canfor's support request management guidelines
– Continually engage the transportation depart for technical improvements opportunities
– Recommend innovative uses of TMS functionality, design, implement solutions
– Develop and document technical specifications that align with Canfor's Software Development Life Cycle (SDLC) guidelines
-Manage OTM configurations and setup for various functionalities like order planning, carrier constraints, invoice processing etc.
– Other related duties as assigned
Required Skills & Education:
– 5+ years of TMS experience
– Experience working in OTM 6.4.1 or newer version is preferred
– Working knowledge in:
– OTM – Agent creation
– OTM – Saved SQL queries
– OTM – BI Reports development
– Distributed architectures (SOAP/REST)
– XML standards
– SoupUI or related software
– Strong expertise with OTM integration for orders, planned shipments, tenders, shipment status, actual shipment, accruals, freight vouchers.
– Experience working with EDI transactions (EDI 404, 856, 300, 301 410, 310).
– Working understanding on developing and executing testing scripts and scenarios
– Strong knowledge on Java/JSP/XSL to customize OTM to fulfil the business needs
– Experience in the following would be an asset:
– Lumber manufacturing industry
– Oracle UPKs
– JD Edwards
– Enterprise Integration Architecture tools such as webMethods
– Multi-Currency knowledge/experience
– OTM system updates/upgrades
– Working understanding of SQL and PL/SQL – preference for solid SQL and PL/SQL foundation
Qualified applicants are encouraged to submit thier applications no later than 4:00pm PST on August 29th, 2019.
In order to be eligible for this position, you must be legally entitled to work in Canada for our company.
There has never been a better time to join the Canfor team and become part of the modern forest industry. We have a wide range of rewarding careers in some of the best communities in North America, with plenty of room for advancement. Our mills are modern, high-tech and safe; and our marketing and sales activities are world-class. We offer competitive compensation and benefits packages, and are committed to the professional development of our employees.
Job Conditions
Minimum experience: 5 to 10 years
Minimum educational level: Bachelor Degree
Language: English