Millwright (Red Seal)
Skilled Trades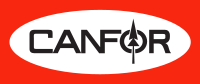 Date Posted: November 20, 2019
Job Location: Prince George
Job Number: 18629
Job Type: Full Time
Start: Immediately
Company: Canfor
Website: www.canfor.com/careers
Address: 2789 Prince George Pulp Mill Road, PO Box 6000, Prince George, British Columbia, Canada V2N 2K3
Job Description
You are a Certified Millwright who knows the ins and outs of keeping a mill's machinery up and running. You have a natural ability to diagnose and resolve complex mechanical issues and you're looking to expand your knowledge with an amazing company where safety and sustainability are the most important priorities. If this speaks to you, this opportunity, at our sawmill in Prince George, BC might just be your calling.
This is your opportunity to use your Red Seal technical chops, communication and troubleshooting skills to keep our modern saw mill running at peak performance. You will be working alongside the best and brightest in the business with an innovative leader in the forest products industry.
At a minimum, you bring your Red Seal certification and for bonus points, you've got a couple years of experience in an industrial or wood products manufacturing environment, so you can recognize why we're consistently rated amongst BC's best employers. You're a Millwright who is a critical thinker, problem solver and quick learner who brings a "can-do" attitude to everything you do. Come make a difference and build your career with Canfor!
Canfor is a global forest products company, with operations in Canada, the US and Europe and we are committed to creating a safe and productive environment for everyone. All qualified applicants will receive equitable consideration.
There has never been a better time to join the Canfor team and become part of the modern forest industry. We have a wide range of rewarding careers in some of the best communities in North America, with plenty of room for advancement. Our mills are modern, high-tech and safe; and our marketing and sales activities are world-class. We offer competitive compensation and benefits packages, and are committed to the professional development of our employees.
Job Conditions
Overtime may be required.
Shift work may be required.
Minimum experience: 2 to 5 years
Minimum educational level: Grade 12 or Equivalent
Certifications:
Language: English