Operating Technician
Mill Operations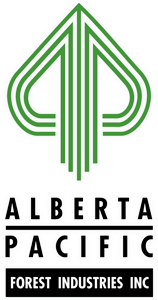 Date Posted: December 03, 2019
Job Location: Boyle
Job Number: GWF-79407
Job Type: Contract
Start: Immediately
Job Description
Alberta-Pacific Forest Industries Inc. (Al-Pac) is seeking a highly motivated, enthusiastic and supportive team player for the role of Operating Technician in Fibreline.

This is a short-term contract position for 6 months, working a shift position, days and nights. The successful candidate will receive a competitive annual salary including paid pension and matching RRSP program, 4-weeks annual vacation, company paid dental and extended health benefits, with many additional employee incentives. For candidates requiring relocation, Alberta-Pacific offers an attractive relocation assistance package.

Responsibilities
• Provide daily operational help in the Fibreline area.
• Rotate through all field positions and future operation of both panel positions within the Fibreline business unit.
• Actively participate in the SMART process and to model safe behavior on a regular basis.
• Support the continuous improvement process by actively taking part in process optimization within the team.
• Deals actively and works closely with his/her team members with all operating issues that involve safety, environment, production, quality and costs.

The successful candidate will be required to obtain their Pulp and Paper Technician Certificate within three years from the start date of employment.

Qualifications
• High School Diploma or GED
• Must have a valid driver's license (GDL removed) with an acceptable driving history.
• Excellent problem solving skills and basic knowledge of root cause analysis.
• Willingness to work with chemicals used for cooking and bleaching process.
• Desire to learn new areas and experience new challenges.
• Basic computer skills (Word, Excel, Power Point).

Please forward your resume in confidence to careers@alpac.ca.

We wish to express our thanks to all applicants for their interest and effort in applying for the position; however, only candidates selected for an interview will be contacted.

Alberta-Pacific Forest Industries Inc. is an equal opportunity employer and encourages applications from all qualified individuals.

Closing date for this position is December 13, 2019.
Job Conditions
Overtime may be required.
Shift work may be required.
Minimum experience: 0 to 1 year
Minimum educational level: Grade 12 or Equivalent
Certifications:
Language: English