Treasurer and Vice President, Investor Relations
Administration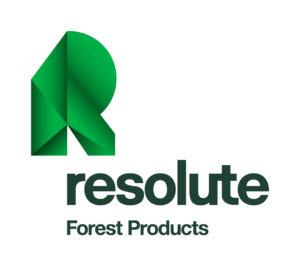 Date Posted: January 08, 2020
Job Location: Montreal
Job Number: 12879
Job Type: Full Time
Start: February 17, 2020
Job Description
Resolute Forest Products is seeking a treasurer and vice president of investor relations who will contribute to the overall success of the organization. Reporting to the senior vice president and chief financial officer, you will be responsible for all aspects of treasury operations and investor relations management, including strategic planning, daily management, project management, team leadership and effective communication to senior management.
Your challenges:
Develop an in-depth understanding of the companyís operations, its culture and business strategy, and become fully engaged in on-going projects;
Create and build confidence as a capable, informed, knowledgeable and accessible resource to the leadership team, to your colleagues and to key stakeholders;
Manage cash operations, involving the daily management, optimization, disbursement and processing of the companyís multi-currency cash and investment resources, held in over 100 accounts with multiple financial institutions;
Oversee US$5+ billion of pension investment assets managed by 20 external investment managers, across a number of asset classes and investment styles, and also advising and supporting the pension investment committee, monitoring investment manager performance, and supervising daily administration and operations;
Manage all aspects of corporate finance and liquidity, including: relationship with lenders; hedging, financial instruments and financial risk management; financial covenant reporting and compliance monitoring; liquidity planning and forecasting; and letter of credit management and issuance;
Coordinate credit exposure on the US$400+ millions of accounts receivable at any given time outstanding over 3,000 customers, including: collection activities; credit extension and exposure monitoring/mitigation; and managing trade credit insurance relationships;
Oversee treasury risk management (insurance) issues in respect of exposures for property and casualty, U.S. workersí compensation, directors, officers and executive risk liability and other ancillary coverages;
Take point on investor relations management, including: managing day-to-day communications with the investment community; acting as spokesperson and communications lead for key business and finance initiatives; managing the quarterly earnings process; and coordinating investor calls and conferences;
Lead ad hoc projects for the CFO, and other executive management;
You are also expected to serve as fiduciary member of the pension investment committee, responsible for determining investment strategies and risk level to meet company obligations to pay pension benefits (obligations of US$6+ billion), strategic asset allocation, and retaining/monitoring external investment managers;
Attract, develop and retain high-value talent through proactive engagement and mentoring of treasury department personnel, and build a succession plan.
Your team:
You will lead a team of multi-disciplined, highly-qualified treasury professionals based in Montreal and report directly to the senior vice president & CFO. The members of the team are encouraged to develop and implement projects that allow them to grow professionally.
Your profile:
Bachelor's degree in finance, accounting, economics or business administration;
Certified Public Accountant (CPA) designation or equivalent;
A minimum of 15 years functional experience in the treasury department of a quick-paced, large publically-held multi-entity corporation;
At least 10 years of supervisory experience and successful leadership and management of an established
Job Conditions
Minimum experience: 10+ years
Minimum educational level: Bachelor Degree
Language: Bilingual