Safety Resource
Administration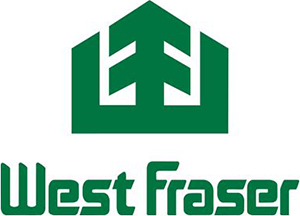 Date Posted: October 25, 2020
Job Location: High Prairie
Job Type: Coop
Start: Immediately
Job Description
West Fraser is a leading diversified North American forest
products company and listed on the TSX. Recognized for
the seventh time as one of Canada's Top 100 Employers and one
of Canada's Best Employers for Recent Graduates for 2020, we are a
growing company looking for talented people to be part of our team.
We offer an excellent compensation package including a competitive
salary, excellent benefits pension plan and relocation package.
West Fraser's High Prairie Forest Products division has an
opportunity for a:
SAFETY
RESOURCE
This position is responsible for the administration and progress
of the safety program at our High Prairie location. Reporting to
the General Manager, as the Safety Resource, you will be a resource
for the all employees and the management team regarding safety
initiatives, programs and reporting.
Responsibilities include:
Management, monitoring and development of the Divisional Safety
Plan
Development and maintenance of company safety systems,
procedures and policies
Ensuring our safety systems comply with all regulatory
requirements
Supporting the Incident Investigation process
Administering and co-chairing our Joint Health and Safety
Committee
Liaising with regulatory agencies in a professional manner
Collaborating to manage safety claims
Participating in internal and external safety audits
Required Qualifications:
Knowledge of or a willingness to learn Occupational Health
& Safety (OH&S) regulations
High Hazard Awareness /Low Risk Tolerance
Knowledge and/ or a willingness to learn West Fraser Corporate
Safety Policies
Able to thrive in a continually improving environment
Have demonstrated administrative skills
Knowledgeable and/ or a willingness to learn management of
worker claims
Core strengths:
Commitment to working safely and creating a safe work
place
Strong communication and interpersonal skills
Able to work in a group as a team player
Considered a strong asset:
Post-secondary Occupational Health & Safety
education
Industrial supervision experience
Internal and external safety audit experience
If this position sounds like the career for you, submit your
cover letter and resume at www.westfraser.com/jobs click "apply
now" in green at the top of the page.
For more information on West Fraser and other career
opportunities, visit our website at www.westfraser.com/jobs.
We thank all candidates for their interest, only those selected
for an interview will be contacted.
Job Conditions
Minimum experience: 0 to 1 year
Minimum educational level: Grade 12 or Equivalent
Language: English