Accounts Payable Analyst
Administration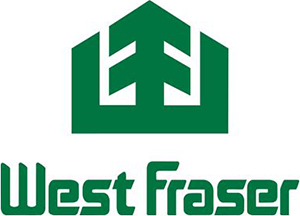 Date Posted: January 08, 2021
Job Location: Quesnel
Job Type: Coop
Start: Immediately
Job Description
Reporting to the Controller, this position will expedite the
orderly processing and filing of invoices for the accounts payable
system, perform P/T reception duties, and provide relief for the
Payroll Administrator. This position has the opportunity to improve
mill processes as a valued member of the administrative group.
Are you ready to join an industry that provides a real work/life
balance, opportunities for the future, challenge and satisfaction
in a green and sustainable industry? Here is your opportunity!
Cariboo Pulp & Paper is a forerunning producer of NBSK pulp
as well as clean "green" energy. Forward thinking ownership,
capital investment and movement towards bio-product opportunities
has contributed to Cariboo's longevity and very bright future.
Cariboo offers competitive salaries, top-end pension plan, flexible
benefits, opportunity for development, advancement and most
importantly, the opportunity to make a positive difference in a
renewable industry!
Key responsibilities include:
Processing all invoices for payment.
Reconciling payables accounts with vendors.
Communicating with mill stores and suppliers as necessary to
resolve invoicing issues and review un-entered liabilities.
Preparing month end accruals (ex. freight, standing orders, and
other directed payments) and journal vouchers.
Preparing weekly EFT and cheque runs for vendor payments.
Providing coverage for Accounts Payable / Reception and Payroll
Administrator.
Preparing reports for distribution to the management team.
Vendor maintenance: adding or changing suppliers through
communication with corporate.
General office and administrative duties as required.
Qualifications:
Accounts payable and payroll experience.
Strong communication, interpersonal, and computer skills.
Effective data entry, keyboarding and calculation
abilities.
The ability to work independently as well as part of a
team.
Possess a self-motivated personality with a passion to problem
solve.
The keen desire to learn and excel.
Considered a strong asset:
Possesses or is actively working towards completing a relevant
designation.
Relevant post-secondary education or diploma.
Cariboo offers a comprehensive relocation package to
assist your move to Quesnel. Located in central BC, Quesnel has a
population of approximately 25,000 and features all major
conveniences, including its own airport. Quesnel offers affordable
housing, modern recreational and educational facilities, regular
community events, as well as unlimited recreational activities for
the outdoor enthusiast. It doesn't take long to feel part of
Quesnel's welcoming community.
Interested applicants should apply by sending their resume and
proof of qualifications in confidence.
A family business at heart since 1955, West Fraser values
excellence in performance and people, challenge and satisfaction,
and profitability and growth. We practice leadership in our field
and responsibility in our communities. For more information on West
Fraser and our current opportunities, visit our website at:
www.westfraser.com/jobs
We thank all candidates for their interest; however, only
those selected for an interview will be contacted.
Job Conditions
Minimum experience: 0 to 1 year
Minimum educational level: Grade 12 or Equivalent
Language: English