Reliability Engineer
Sciences and Engineering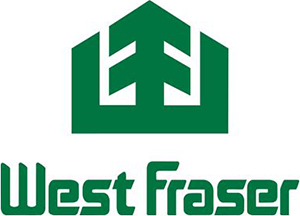 Date Posted: February 04, 2021
Job Location: Quesnel Plywood
Job Type: Coop
Start: Immediately
Job Description
West Fraser is a leading diversified North American forest
products company. We are listed on the TSX and recognized for the
eighth time, as one of Canada's Top 100 Employers and one of
Canada's Best Employers for Recent Graduates. Are you interested in
working for a company that offers both a challenging work
environment and a rewarding career path? We are a growing
company looking for talented people to be part of our team. West
Fraser's Quesnel Plywood division has an opportunity for a:
RELIABILITY
ENGINEER
Reporting to the Engineering Superintendent, as the Reliability
Engineer you will improve mill operation through the investigation
of failures and proposal of improvements, analysis of data and
historical information to develop optimal maintenance strategies,
provision of engineering expertise in support of precision
maintenance tasks.
Key Responsibilities include:
Failure Investigation and Analysis:

Review major failures of equipment or processes
Identify recurring problems or trends
Initiate and conduct root cause or other structured
investigations
Utilize findings to propose changes or projects

Data Collection and Analysis:

Collect and analyze data from mill systems to inform decision
making
Develop KPIs or metrics to track progress and identify new
opportunities for improvement

Support Maintenance and Engineering Activities:

Troubleshoot mill equipment
Prepare specifications, quality control and inspection plans
for projects and installations
Advise on equipment purchases
Calculate lifecycle cost of ownership
Develop operational and maintenance procedures and
guidelines
Develop and train other resources through knowledge sharing and
proposing training plans
Perform gap analysis on current procedures against best
practices

Additional Activities:

Propose new projects or product trials
Develop strategic plans to improve mill operations
Maintain relationships with West Fraser peers, vendors, and
training providers
Stay current on state of industry through training and
participation on corporate-lead initiatives
Optimize maintenance and inventory practices
Propose changes to internal maintenance and operational
processes
Manage small projects and supervise contractors
Our ideal candidate will possess:
Core Values:

Aligned with West Fraser's core values of Safety, Respect,
Integrity, Competitiveness, Frugality, Humility, Teamwork, and
Having Fun at work

Communication Skills:

Must be able to translate and communicate technical
specifications, concepts or objectives to a variety of
audiences
Presentation skills
Strong written communication skills are required for preparing
reports and proposals

Technical Expertise and Experience:

Basic understanding of statistics
Experience working in industrial or production facilities
Ability to learn and understand pulp production process,
effluent treatment process, and other facility systems
Problem solving, troubleshooting, and optimization
skillset

Education and Training:

Completion of a Mechanical or Electrical Engineering Degree
from an accredited university
Technologists with a Diploma in Mechanical or Electrical
Engineering Technology with relevant work experience will be
considered
Microsoft Office suite with high-level proficiency in
Excel
Experience using Maximo or other computerized maintenance
management systems
Already obtained or willing to work towards Certified
Maintenance and Reliability Professional (CMRP) designation,
Professional Engineer (P.Eng), Project Managing Professional (PMP),
or other applicable designations.
Located in central BC, Quesnel has a population of approximately
25,000 and features all major conveniences, including its own
airport. Quesnel offers affordable housing, modern recreational and
educational facilities, regular community events, as well as
unlimited recreational activities for the outdoor enthusiast. It
doesn't take long to feel part of Quesnel's welcoming
community.
West Fraser believes strongly in promoting from within and we
are looking for an individual who is interested in a full-time,
long-term career. The successful candidate should be interested in
future growth opportunities within the company.
If this position sounds like the career for you, apply at
www.westfraser.com/jobs
click "apply now" in green at the top of the
page.
For more information on West Fraser and other career
opportunities, visit our website at www.westfraser.com/jobs.
We thank all candidates for their interest, only those
selected for an interview will be contacted.
Job Conditions
Minimum experience: 0 to 1 year
Minimum educational level: Grade 12 or Equivalent
Language: English