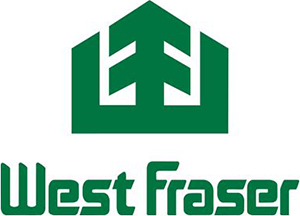 Date Posted: March 14, 2021
Job Location: Hinton
Job Type: Coop
Start: Immediately
Job Description
West Fraser is a leading forest products company in
North America. Recognized for the eighth time as one of
Canada's Top 100 Employers, we continue to grow.
Our goals are straightforward – excellence in people,
responsibility in communities, leadership, profitability,
challenge, and growth.
Our Hinton Pulp Division is seeking an
individual with strong leadership, organization and interpersonal
skills to fill the following position:
BUYER

The Buyer will negotiate and administer agreements for services
and materials, maintenance contracts, and projects; all whilst
following company policies and ensuring applicable legislation is
followed. The Buyer is also responsible for reviewing vendor and
contractor tenders, staying up to date on new products and
equipment, and making improvements in order to reduce spending.
This is a temporary position with the potential to become
permanent.
Responsibilities:
Estimate cost saving benefits of sourcing opportunities and
develop sourcing strategies
Lead collection and analysis of regional purchases, usage
patterns, and key vendors
Gather internal customer requirements and ensure the needs of
internal customers are met
Build and maintain relationships with external customers;
facilitating meetings between the service providers and internal
groups
Chemical management of the plant
Analyze financial performance of vendors
Set up new suppliers, initiate net terms and act as liaison
between contractors and mill
Prepare, distribute, collect, and analyze Request for Proposal
(RFP) Request for Quote (RFQ) and Request for Information
(RFI).
Review T's and C's for project personnel and daily executed
contracts
Initiate, prepare, and work on Non-Disclosure Agreements
(NDA's) between the mill and suppliers
Manage contract negotiations and capital expenditure
Oversee contractor pre-qualification process
Responsible for investment recovery processes including
disposal of surplus
Analyzing and transferring requisitions into purchase orders
and expediting dated purchase orders
Select vendors using supplier evaluation tools
Support teams in conducting negotiations with financial/bid
analysis
Work on continuous improvement/total cost of ownership projects
both internal and external, together with operations, maintenance,
engineering and suppliers
Qualifications:
Must possess, or be enrolled in, an industry recognized
purchasing designation, preferably SCMP
5 years' purchasing experience in an industrial or
manufacturing environment
Thorough comprehension of contract negotiation and business
management practices
Strong interpersonal skills and comfortable interacting with
employees at all levels of the organization
A self-motivated, with a strong sense of urgency and ability to
meet deadlines
A strong commitment to customer service
Proficiency with MS Outlook, MS Excel, MS Word, Maximo, and
Oracle
Ability to work effectively in a team environment
A desire to progress, learn, grow, and succeed
Embody the West Fraser core values of safety, integrity,
humility, teamwork, frugality, competitiveness, respect and
fun
Our employees drive our success. We believe in providing
opportunities for growth and advancement and are looking for
someone who wants to build their career in our company. In addition
to competitive wages and benefits, Hinton Pulp offers a stable,
rewarding career. Hinton Pulp also offers an attractive relocation
package.
We are located in Hinton, Alberta, 20 minutes east of Jasper
National Park, and 2½ hours west of Edmonton. Hinton,
set amidst the stunning scenery of the Alberta Rockies, is a modern
community of 10,000 offering terrific lifestyles for individuals
and families.
Our region is an outdoor enthusiast's paradise, with exciting
activities from skiing, snowmobiling, camping, hiking, fishing,
hunting, and ATV's. Hinton features a full-service acute care
hospital, major retail and restaurant chains, community parks and
pools, educational institutions for pre-school through
post-secondary. To learn more, visit the Town of Hinton Web
site: www.hinton.ca.
Interested applicants should apply online by sending their
resume, cover letter, and transcripts/proof of qualifications in
confidence. To apply, click on our job ad at
www.westfraser.com/jobs and then click "apply now" in green at the
top of the page.
We thank all candidates for their interest; however, only those
selected for an interview will be contacted. No phone enquiries
please.
Job Conditions
Minimum experience: 0 to 1 year
Minimum educational level: Grade 12 or Equivalent
Language: English