Planer Superintendent
Mill Operations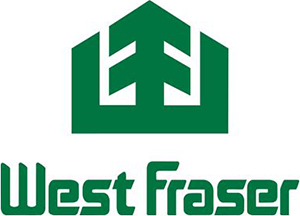 Date Posted: May 01, 2021
Job Location: Hinton
Job Type: Coop
Start: Immediately
Job Description
West Fraser is a leading diversified forest products company,
listed on the TSX and NYSE. Recognized for the eighth time as
one of Canada's Top 100 Employers, we are a growing company looking
for talented people to be part of our team. Are you interested in
working for a company that offers both a challenging work
environment and a rewarding career path? The Hinton Wood
Product's Team has an opportunity for a:
PLANER
SUPERINTENDENT
Reporting to the General Manager, the Planer Superintendent will
be responsible for all aspects of safety & production for the
planer mill, dry kilns, shavings program, lumber, chip & hog
shipments. You will supervise Salaried and hourly employees while
ensuring safety/environmental compliance and meeting quality
standards.
Functions and Responsibilities:
Achieving production goals with the highest regard for employee
safety
Capable of troubleshooting/observing machines to ensure
production and quality standards are met
Managing the department cost in an aggressive manner assuring
optimum manufacturing unit cost, development and education on key
metrics
Maintenance Planning, planning non-emergency maintenance,
coordinating PM routes
Effectively communicating goals to the team
Managing conflicts
Measures and Performance:
Safety/environmental compliance
Interpersonal skills
Managing maintenance and departmental costs
Ensuring quality in operations
Employee training and development
Plant Profitability
Production, grade recovery and downtime
Maintenance & appearance of production/plant
equipment.
Knowledge and Skills Required:
Ability to communicate well – both oral and written
Proficient in Microsoft Suite
Leadership/supervisory skills
A minimum of five years of industrial experience
Ability to function independently
The ideal candidate will
possess:
Knowledge of Planer process including costs, productivity and
quality standards
Knowledge of Kilns and the drying process including Konus
systems
West Fraser Timber has over 60 locations across Canada, the
United States and Europe. We believe strongly in promoting from
within and pride ourselves on providing a challenging environment
with continuous development. The successful candidate should be
interested in future growth opportunities within the
company. West Fraser offers an excellent compensation package
including a competitive salary, excellent benefits and an
outstanding pension plan.
If this position sounds like the career for you, apply at
www.westfraser.com/jobs and click
on the green "apply now" at the top of the page.
For more information on West Fraser and our current
opportunities, visit our website at: www.westfraser.com/jobs
We thank all applicants for their interest; however, only those
short-listed will be contacted.
Job Conditions
Minimum experience: 0 to 1 year
Minimum educational level: Grade 12 or Equivalent
Language: English