Certified Electrician
Skilled Trades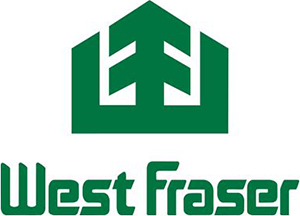 Date Posted: June 09, 2021
Job Location: Hinton
Job Type: Coop
Start: Immediately
Job Description
West Fraser is a leading diversified forest products company.
Listed on the TSX, NYSE and rated as one of Canada's Top 100
Employers for eight years, we are a growing company looking for
talented people to be part of our team. Our Hinton Wood Products
division has an opportunity for a highly motivated:
CERTIFIED
ELECTRICIAN
Reporting to the Electrical Supervisor and Sawmill Maintenance
Superintendent, you will be a key player in the company-wide
continuous improvement effort through daily use of troubleshooting,
predictive, and preventive maintenance strategies.
Responsibilities include:
Maintain a safe work environment
Ensure consistent operations of all electrical equipment in the
sawmill
Verify and document repairs
Monitor product quality and provide feedback
Programmable Logic Controller (PLC) programming, control
Logix
Preventative maintenance
Troubleshooting for various pieces of equipment
Our ideal candidate will have:
Several years of experience as an Electrician
Candidates must possess a Red Seal Certificate
A valid Journeyperson Certification is required
Strong organizational and communication skills
Excellent interpersonal and team building skills
Demonstrated problem solving, troubleshooting and analytical
skills
Weekend and/or shift work would be required
Valid driver's license
Considered a strong asset:
Previous experience working in a sawmill or an industrial
environment
West Fraser is currently looking for individuals who are
interested in a full time long-term career. We offer an excellent
compensation package including: a competitive salary, excellent
benefits, and an outstanding pension plan. Our employees can expect
a challenging, stable, safe work environment with career
development opportunities.
Hinton, Alberta is 20 minutes east of Jasper National Park and
2½ hours west of Edmonton. Hinton, set amidst the
stunning scenery of the Alberta Rockies, is a modern community of
10,000 offering terrific lifestyles for individuals and families.
Relocation assistance is available.
For more information on West Fraser and our current
opportunities, visit our website at: www.westfraser.com/jobs
We thank all candidates for their interest;
however, only those selected for an interview will be
contacted.
Job Conditions
Minimum experience: 0 to 1 year
Minimum educational level: Grade 12 or Equivalent
Language: English