Process Technician
Mill Operations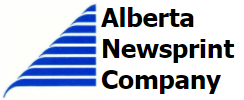 Date Posted: July 19, 2021
Job Location: Whitecourt, AB
Job Number: GWF-83015
Job Type: Full Time
Start: Immediately
Job Description
Alberta Newsprint Company (ANC), a joint venture of the Stern Group and West Fraser Timber Company Ltd., is a leading manufacturer of premium paper products. Located in Whitecourt, and operating with a non-unionized workforce, the firm's paper mill—the first in Alberta—produces paper of such high quality that it has become the standard by which other paper products manufactured in Canada are measured. The company is a successful, well-financed, progressive organization that is regarded as one the best companies in the paper industry.

A full-time position exists in the Technical Department for a Process Technician.

Reporting to the Director, Technical and Environment, you will be responsible for the routine collection, testing, and shipping of regulatory/non-regulatory environmental and chip samples. Quality control and quality assurance, instrument calibration and maintenance, troubleshooting, preparations of various reports, as well as process optimization studies are also required. This position is Monday to Friday, 40 hour work week.

A post secondary diploma in Environmental, Pulp & Paper, Chemistry or relevant Sciences is required as well as a valid driver's license. Basic knowledge of Microsoft Word and Excel programs and good computer proficiency is considered an asset. Due to the nature this position, good physical condition is required.

Alberta Newsprint Company maintains a unique team environment built by dedicated, individually skilled employees. As the successful candidate, you will function well within a teamwork system where a high value is placed on individuals and teams accepting responsibility. Alberta Newsprint offers a competitive salary and benefits package.
Job Conditions
Minimum experience: 1 to 2 years
Minimum educational level: Certificate/Diploma from a College or CEGEP
Certifications:
Language: English