Logistics Administrator
Administration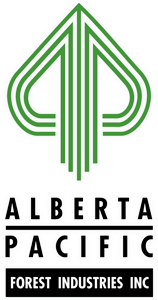 Date Posted: September 16, 2021
Job Location: Edmonton
Job Number: GWF-83174
Job Type: Full Time
Start: December 31, 1969
Job Description
Alberta-Pacific Forest Industries Inc. (Al-Pac) is seeking a highly motivated, enthusiastic and
supportive team player for the role of Logistics Administrator.

Al-Pac is the largest single-line kraft pulp producer in North America and we are
continuously investigating new and innovative ideas, while delivering premium products in an
environmentally sustainable way.

This is a full-time, non-permanent contract position for 15 months, located at our St. Albert
Office. The successful candidate will receive a competitive salary including paid pension and
matching RRSP program, 4-week's annual vacation, company paid dental and extended health
benefits, and many additional employee incentives.

The Logistics Administrator is responsible for the accurate processing of shipments to meet
customer needs. They engage and collaborate with internal Al-Pac team members to ensure
the consistent supply and quality of service for our product.

Responsibilities:

• Transportation & Distribution – Making sure shipments are processed to support the
communication and coordination with production, 3PL's, and supply chain vendors. Ensuring
customers orders are transported and distributed in a profitable and customer centric
manner and performing timely processing to ensure accuracy of inventory.

• External Stakeholder Relations – Creating data in the transportation system to support fair
and transparent negotiations that will optimize shipping lanes, obtaining cost certainty, and
gaining favorable terms and conditions. Coordinating inventory based on sales and
production forecasts to meet customer demands and manage costs/targets.

• Documentation & Processes – Performing processing to ensure uninterrupted and cost-effective delivery to customers. Creating documentation that will meet requirements to ensure a free flow of products in a timely and error free manner.

• Insights & Reporting – Processing shipments to support the compiling of data for negotiating positions and supporting the team in meeting key performance indicators.

Education & Experience:

• Some administration or documentation experience is required
• Experience working in a CRM (or transportation) information system (asset)
• Experience working in records management (asset)
• Experience processing export shipments (asset)
• Post-secondary Degree / Diploma in Logistics, Business, Economics, or related field (asset)
• Records management training (asset)

Knowledge & Skills:

• Strong computer skills (Excel, Word, PowerPoint, Access)
• Ability to work independently and has worked in a team setting
• Accuracy in data processing
• Knowledge and skill in meeting deadlines
• Knowledge and understanding of global supply chains: including, but not limited to carriers such as railways, trucking, and shipping is desirable

Work Conditions:

• Ability to work remotely while Covid-19 restrictions are in place

Competencies:

• Customer Focus: Delivers accurate and timely work to drive customer satisfaction
• Attention to Detail: Organized and structured work ability to ensure efficiency
• Team Player: Must be able to work well both individually and in a team environment

Please forward your resume in confidence to alpac.careers@alpac.ca. This position will be considered open until filled.

Al-Pac is an equal opportunity employer and encourages applications from all qualified individuals. We wish to express our thanks to all applicants for their interest and effort in applying for this position; however, only candidates selected for an interview will be contacted.
Job Conditions
Minimum experience: 2 to 5 years
Minimum educational level: Certificate/Diploma from a College or CEGEP
Certifications:
Language: French