Risk Assurance Advisory Services Specialist
Administration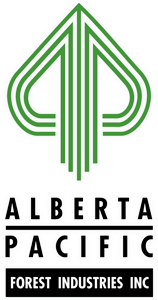 Date Posted: September 01, 2022
Job Location: Edmonton
Job Number: GWF-83577
Job Type: Full Time
Start: Immediately
Job Description
Alberta-Pacific Forest Industries Inc. (Al-Pac) is seeking a highly motivated, enthusiastic and supportive team player for the role of Risk Assurance & Advisory Services Specialist (Internal Audit).
This is a full-time permanent position located at our St. Albert Office. The successful candidate will receive a competitive annual salary including paid pension and matching RRSP program, 4-week's annual vacation, company paid dental and extended health benefits, with many additional employee incentives. Relocation assistance is also available for those who will need to move into the local area.

Responsibilities
Internal audit financial or operational reviews/audit responsibilities include:
• Providing independent, objective assurance and consulting services designed to add value and improve the company operations
• Designing, planning and completing reviews of operations, processes and controls
• Interacting with senior management and discussing findings and recommendations from reviews/audits
• Maintaining the credibility of the Internal Audit function by performing work in accordance with the Institute of Internal Auditors (IIA) International Professional Standards
• Building positive working relationships with stakeholders
J-SOX internal controls responsibilities include:
• Reviewing company level controls, financial close and reporting process controls, process level controls, IT application controls and IT General controls
• Evaluating design effectiveness and process-level internal controls – conducting risk assessments and identifying controls in place to mitigate identified risk
• Maintaining updated documentation including risk control matrices / procedural write-ups (narratives) / Flowcharts / checklists
• Controls testing, identifying control gaps and recommending remediation for deficiencies
• Researching new or technical subjects when required to support the internal controls work

Qualifications
• Recognized accounting designation
• CIA/CISA designation would be an asset
• Minimum of 3 years' progressive experience in public accounting
• Excellent knowledge and understanding of best practices in auditing and internal controls
• Strong IFRS knowledge
• Experience in a highly computerized manufacturing environment
• Self-motivated with strong attention to detail

Other
• Extensive travel will be required to the millsite in Boyle, Alberta

Please forward your resume in confidence to alpac.careers@alpac.ca. This position will be considered open until filled.

Successful applicants must provide government issued proof of full vaccination for COVID-19 as a condition of employment. Proof of vaccination for COVID-19 will be requested upon acceptance of an offer of employment. Please note that for Alberta residents, only the government issued QR code is accepted as proof of vaccination.

Alberta-Pacific Forest Industries Inc. is an equal opportunity employer and encourages applications from all qualified individuals. We wish to express our thanks to all applicants for their interest and effort in applying for the position; however, only candidates selected for an interview will be contacted.
Job Conditions
Travelling may be required.
Minimum experience: 2 to 5 years
Minimum educational level: Certificate/Diploma from a College or CEGEP
Certifications:
Language: English