Assistant Forester
Woodlands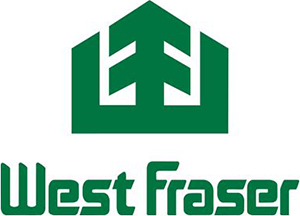 Date Posted: December 01, 2022
Job Location: Sundre
Job Type: Coop
Start: Immediately
Job Description
Listed on the TSX, West Fraser is a leading diversified North
American forest products company. Recognized for the eighth
time as one of Canada's Top 100 Employers and one of Canada's Best
Employers for Recent Graduates, we are a growing company looking
for talented people to be part of our team. The Woodlands Team
at our Sundre Division in Alberta, has an opportunity for a
professional:
ASSISTANT FORESTER
Starting your career as an Assistant Forester provides you
opportunity for exposure in all aspects of a Woodland's Team.
The Assistant Forester will have opportunity to gain skills through
assigned roles and responsibilities within the planning, harvest
operations, and silviculture department.
This position would commence after January 9, 2023.
Sundre is an exciting place to work. Located on the edge
of the Rockies and a short drive to Calgary. You would be
working with a great group of professionals that do their work well
but like to get out and play. This is an entry level position
that will expose the successful candidate to all parts of the work
that the woods' group does. The position has a good mix of
field and office work. It is a great opportunity to get in on
the ground floor and to gain a better understanding of the
opportunities that exist within West Fraser. West Fraser
likes to promote from within so there will be opportunities to move
into more specific roles across West Fraser's operating area.
West Fraser has woods divisions in Alberta, B.C. and eastern
Canada.
Requirements:
The successful candidate is one that is a graduate from a
recognized forestry school and be eligible to become a Registered
Professional in Alberta.
Graduates from schools offering environmental education will
also be considered.
The successful candidate must have a passion for the
environment and working outdoors and be eager to learn new
skills.
We offer an excellent compensation package including a
competitive salary, excellent benefits and an outstanding pension
plan.
Sundre is a small community located on the edge of the
transition of farmland to rolling hills and mountains. Though
it is a small community it provides a full suite of services
including a hospital, swimming pool, gym, schools and shopping. It
is located on the Red Deer River and is the gateway to unlimited
outdoor recreation opportunities. It is only 20 mins to Olds
and 1 hour to Calgary. To learn more visit:
http://woodlands.ac.ca
If this position sounds like the career for you, apply today in
confidence, by submitting your resume and cover letter to
www.westfraser.com/jobs .
We thank all candidates for their interest; however, only
those selected for an interview will be contacted.
Job Conditions
Minimum experience: 0 to 1 year
Minimum educational level: Grade 12 or Equivalent
Language: English