Divisional Controller
Administration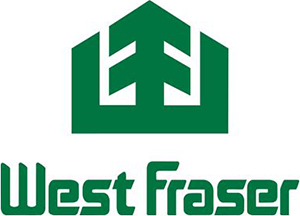 Date Posted: December 01, 2022
Job Location: Williams Lake
Job Type: Coop
Start: Immediately
Job Description
West Fraser is a leading forest products company in
North America. Our goals are straightforward – leadership
through profit, responsibility in communities, excellence in people
and strength in products.
Our Williams Lake Plywood division is seeking an experienced,
professional, dedicated individual to fill the following
position:
DIVISIONAL CONTROLLER
As the senior financial resource on site, the successful
applicant will work with the mill management group to operate and
grow our successful plywood division.
Key responsibilities include:
Overseeing all financial activities of the pulp mill. Ensuring
the timely completion of financial reports, forecasts and
maintaining the integrity of internal controls (SOX).
Coordination and preparation of annual business plan, including
financial aspects of capital and major maintenance.
Providing operational and financial support and analysis for
the division's management team and the corporate head office
Mentoring of Assistant Controller and Plant Accountant, and
supervision of administrative office staff. Coaching of operational
personnel on financial matters relating to their area of
responsibility
Participation in the management team and providing value-added
decision support
The successful candidate must possess:
A professional accounting designation (CPA)
5+ years industrial manufacturing experience
Well established organizational skills
Excellent communication skills
Detailed and proactive approach to work
A high level of motivation
A strong computer systems skill set
Forestry industry experience is preferred but not required
Our employees drive our success. We believe in providing
opportunities for growth and advancement and are looking for
someone who wants to build their career in our company. In addition
to competitive wages and benefits, and offers a stable, rewarding
career. Williams lake also offers an attractive relocation
package.
Williams Lake is a city in the Central Interior of British
Columbia, in the central part of a region known as the Cariboo.
Williams Lake is the second largest city, by population of
metropolitan area, in the Cariboo after neighbouring Quesnel. The
city is famous for its Williams Lake Stampede, the second largest
professional rodeo in Canada after only the Calgary
Stampede.
West Fraser believes inclusive, diverse teams build a more
vibrant workforce, safer operations and a stronger company overall.
We strive to create workplaces and leadership teams that are
reflective of the diverse communities we are a part of. We will not
discriminate against any applicant for employment on the basis of
race, gender, national origin or any other protected legal
characteristic.
For more information on West Fraser and our current
opportunities, visit our website at: www.westfraser.com/jobs
We thank all candidates for their interest; however, only
those selected for an interview will be contacted.
Job Conditions
Minimum experience: 0 to 1 year
Minimum educational level: Grade 12 or Equivalent
Language: English