Energy Engineering Co-op - Quesnel, BC
Sciences and Engineering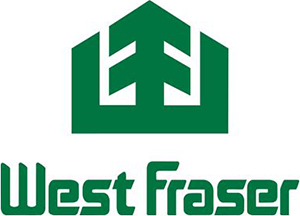 Date Posted: December 01, 2022
Job Location: Quesnel
Job Type: Coop
Start: Immediately
Job Description
West Fraser is a leading diversified North American forest
products company that is listed on the TSX and NYSE and is one of
Canada's top 100 employers. Are you interested in working for a
company that offers both a challenging work environment and a
rewarding career path? Our Corporate Energy Team in Quesnel,
BC, has an excellent 8-month co-op employment
opportunity at our Quesnel Corporate Operation's office for an
Engineering Student starting in
MAY 2023.
Energy Engineering Co-op –
Quesnel, BC
The successful candidate will be reporting to the Section Lead
Energy and Carbon and will participate in meeting key objectives of
the BC Hydro Strategic Energy Management Program (SEMP) for West
Fraser.
Key responsibilities include:
Keeping current on new technologies with respect to energy
efficiency and decarbonization
Managing data collection and utility meter readings
Assist in the implementation of BC Hydro SEMP deliverables
Data analysis and Reporting on existing and new projects
Working with other mill groups and additional duties as
required – areas of focus may include construction management and
cost tracking.
Improve awareness of technologies for Energy efficiency and
low-carbon transformation

Understand and present key concepts of new projects to various
levels of mill staff as required,
Initiate and conduct mill energy and carbon awareness surveys
and related activities
Data Collection and Analysis,

Collect and analyze data from mill systems to inform decision
making,
Develop KPIs or metrics to track progress and identify new
opportunities for improvement,
Assist Engineering and Financial teams in data collection for
climate related disclosures – Scope 1, Scope 2, Scope 3
quantification
Support Engineering Activities,

Prepare specifications,
Assist the Energy Engineer and Energy team to track daily
activities, follow up on action items and participate in project
identification, planning and implementation
Perform gap analysis on current procedures against best
practices,
Additional Activities,

Implement project planning as instructed under
supervision,
Manage small projects and supervise contractors as
required.
An ideal candidate will possess:
Core Values,

Aligned with West Fraser's core values of Safety, Respect,
Integrity, Competitiveness, Frugality, Humility, Teamwork, and
Having Fun at work.
Communication Skills,

Ability to translate and communicate technical specifications,
concepts or objectives to a variety of audiences,
Strong oral and written communication skills are required for
preparing reports and proposals and presentations (both online and
in-person),
Technical Expertise and Experience,

Basic understanding of data analysis and engineering
Experience working in industrial or production facilities,
familiarity with industrial site safety
Understanding of Thermodynamics and Material and Energy
Balances, electrical energy efficiency on an Industrial scale.
Ability to learn and understand the energy intensive
manufacturing processes,
Education and Training,

Currently enrolled in a recognized post-secondary 3rd or 4th
year Engineering Program at a BC University.
Microsoft Office suite with high-level proficiency in Excel,
and other programming is an asset
OSISoft PI and Capstone PARCView software knowledge is an
asset
Previous co-op and/or work experience is an asset
Previous construction management or scientific research
experience are considered assets.
A mechanical aptitude
Available for 8 months, starting in MAY
2023
Located in central BC, Quesnel has a population of approximately
25,000 and features all major conveniences, including its own
airport. Quesnel offers affordable housing, modern recreational and
educational facilities, regular community events, as well as
unlimited recreational activities for the outdoor enthusiast. It
doesn't take long to feel part of Quesnel's welcoming
community.
Please forward your resume, cover letter and transcript with the
subject line "Engineering Student".
We thank all candidates for their interest; however, only
those selected for an interview will be contacted.
Job Conditions
Minimum experience: 0 to 1 year
Minimum educational level: Grade 12 or Equivalent
Language: English