Environmental Technician
Woodlands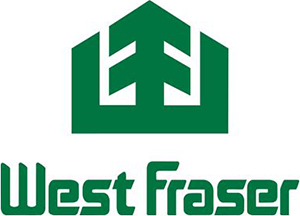 Date Posted: December 01, 2022
Job Location: Quesnel
Job Type: Coop
Start: Immediately
Job Description
Reporting to the Environmental Coordinator, the successful
candidate will be involved in monitoring and testing the effluent
treatment system. They will also gain exposure to a variety of
other environmental requirements for our site.
Environment Technician
Responsibilities:
Being safety conscious as well as a leader in implementing a
strong safety culture
Being flexible in day-to-day assignments within the department
and supporting other technicians, as well as providing coverage
when required
Willingness to learn and gain experience in the varying roles
and responsibilities within the department
Regular (daily) rounds of the effluent treatment system making
observations, taking effluent samples, and conducting in-situ water
quality analysis
Assisting with stack testing including total reduced sulphur
and particulate matter testing
Working as an individual and as part of a team
Prepare, manage, and submit Environmental Social Governance
reports and data
Being involved and assisting with potable water management for
water users at the plant
Assisting, preparing, and submitting routine submissions
required by government
Being involved with the hazardous waste management at the
plant
Developing skills to facilitate the management of consultants
and contractors
Assist with review, interpretation, and management of
environmental regulations and permits
Assist in department budget preparation and other day to day
business functions
Assists in management of ISO 14001 environmental management
system
Assists in maintaining lab equipment (HPLC, A.A. and field
meters) and prepare environmental data/info
Tour the inside and outside of mill areas by walking and using
elevators, stairs when necessary, and driving a vehicle to inspect
mill operations, effluent treatment facility, and other
inside/outside areas
Prepare data and graphs for environmental surveys and
management requests
Participates in CALA Quality Assurance and Control programs and
tracks certification of outside labs
Will require occasional work outside of regular dayshift hours
during shutdowns and when there are mill issues
Our ideal candidate would have:
Technical certificate or post-secondary science degree
Excellent interpersonal and presentation skills
Strong organizational and analytical skills
Strong computer skills
High commitment to safety
Strong communication skills including technical or procedural
writing
A valid driver's license
The following would be considered a strong
asset:
Experienced with ISO 14001 EMS systems and working with
regulators
Mill and/or heavy industry experience
Organized, professional, and attention to detail
Demonstrated leader who is seeking challenges and
advancement
Knowledge of kraft pulp mill process
Contractor and/or consultant management
Our highly competitive compensation package
includes:
Competitive base salary with annual bonus opportunity
Outstanding benefits package including medical, dental,
pension, life insurance, disability, accident insurance, vacation,
and holidays
Location Summary:
Cariboo offers a comprehensive relocation package to
assist your move to Quesnel. Located in central BC, Quesnel has a
population of approximately 25,000 and features all major
conveniences, including its own airport. Quesnel offers
affordable housing, modern recreational and educational facilities,
regular community events, as well as unlimited recreational
activities for the outdoor enthusiast. It doesn't take long to feel
part of Quesnel's welcoming community.
About Cariboo Pulp and West Fraser:
Cariboo Pulp is a West Fraser and Mercer International joint
venture located in Quesnel, BC. Cariboo is a forerunning producer
of NBSK pulp as well as clean, green energy. Forward thinking
ownership, capital investment and movement towards bio-product
opportunities has contributed to Cariboo's longevity and very
bright future. Cariboo offers the opportunity for development and
advancement, as well as the opportunity to make a positive
difference in a renewable industry!
West Fraser is a leading forest products company. We are listed
on the TSX, NYSE, and recognized for the eighth time, as one of
Canada's Top 100 Employers. Our goals are straightforward –
leadership through safety, profit, responsibility in communities,
excellence in people and strength in products.
West Fraser Timber has over 60 locations across Canada, the
United States, and Europe. We believe strongly in promoting from
within and pride ourselves on providing a challenging environment
with continuous development. The successful candidate should be
interested in future growth opportunities within the company. West
Fraser offers an excellent compensation package including a
competitive salary, excellent benefits, and an outstanding pension
plan.
West Fraser believes inclusive, diverse teams build a more
vibrant workforce, safer operations, and a stronger company
overall. We strive to create workplaces and leadership teams that
are reflective of the diverse communities we are a part of. We will
not discriminate against any applicant for employment on the basis
of race, gender, national origin or any other protected legal
characteristic.
Apply now at www.westfraser.com/jobs and discover
more about our current opportunities!
Discover more about West Fraser's current initiatives,
opportunities, and more, by visiting us on LinkedIn and Facebook.
Leadership through safety, profit, responsibility in
communities, excellence in people and strength in
products.
Job Conditions
Minimum experience: 0 to 1 year
Minimum educational level: Grade 12 or Equivalent
Language: English