Millwright-High Prairie
Skilled Trades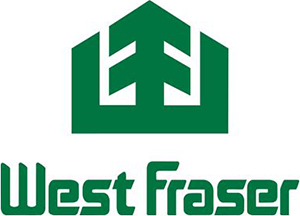 Date Posted: December 01, 2022
Job Location: High Prairie
Job Type: Coop
Start: Immediately
Job Description
West Fraser is a leading forest products company. Listed on the
TSX, NYSE and recognized for the eighth time as one of
Canada's Top 100 Employers, we are a growing company looking for
talented people to be part of our team. Our goals are
straightforward – leadership through profit, responsibility in
communities, excellence in people and strength in
products. Our High Prairie Forest Products Division has an
opportunity for a Millwright and RELOCATION assistance
provided:
MILLWRIGHT
As a member of the maintenance team, you will perform daily
troubleshooting, predictive and preventative maintenance
strategies. As a member of this high performing team you will be
responsible for:
Maintaining a safe work environment
Ensuring consistent operations of equipment
Maintenance of pumps, conveyors, compressors, mechanical
systems, rollers & chains, bearings and hydraulics involved in
the manufacturing process
Undertake preventative maintenance program for equipment
Read blueprints, diagrams, and schematic drawings to repair
equipment.
Operate hoisting and lifting devices to position machinery and
parts during the assembly, installation, set-up and repair of
equipment and machinery
Inspect and examine machinery and equipment and repair as
required
Repair and assemble hydraulic equipment and cylinders
Verify and document completed repairs
Use knowledge and skills to recognize opportunities for
improvements and savings
Our ideal candidate must possess:
A valid Inter-Provincial or Provincial Journeyperson Millwright
Certification or Provincial Journeyperson Welding
Certification
Ability to read blue prints, plans and schematics
Mechanical aptitude; excellent problem-solving skills
Commitment to working safely and creating a safe work
place
Strong communication and interpersonal skills
Ability to work independently with little supervision
Organizational and planning skills
Trouble shooting in a fast-paced environment
Flexible schedule to work day, evening, weekend and graveyard
shifts
Strong working knowledge of sawmill & planer maintenance
will be an asset
Our highly competitive compensation package
includes:
Competitive hourly rate
Outstanding benefits package including medical, dental,
pension, life insurance, disability, accident insurance, vacation,
and holidays
About High Prairie
The Town of High Prairie and the Municipal District of Big Lakes
are proud to join together to provide the residents of High Prairie
and surrounding communities with a spectacular indoor aquatic's
facility and The Gordon Buchanan Recreation Center to meet the
growing demand for recreation and leisure opportunities in our
region.
High Prairie is within 20 minutes of first-class sandy beaches.
Also within close proximity to High Prairie are two Provincial
Parks, Hilliard's Bay and Winagami Lake. Hilliard's Bay boasts
world class open water fishing and a 190-site campground. Winagami
Lake is a bird watcher's paradise with over 200 observed bird
species. Nearby Kimiwan Lake in McLennan, Alberta is known as the
Bird Capital of Canada as it is the confluence of three major bird
migration paths, the Mississippi, Pacific and Central.
About West Fraser
West Fraser believes strongly in promoting from within and we
are looking for an individual who is interested in a full-time,
long-term career. The successful candidate should be interested in
future growth opportunities within the company. We offer an
excellent compensation package including a competitive salary,
excellent benefits and an outstanding pension plan.
West Fraser believes inclusive, diverse teams build a more
vibrant workforce, safer operations and a stronger company overall.
We strive to create workplaces and leadership teams that are
reflective of the diverse communities we are a part of. We will not
discriminate against any applicant for employment on the basis of
race, gender, national origin or any other protected legal
characteristic.
If this position sounds like the career for you, apply
at www.westfraser.com/jobs and
click on the green "apply now" at the top of the page.
Job Conditions
Minimum experience: 0 to 1 year
Minimum educational level: Grade 12 or Equivalent
Language: English