Senior IT Project Manager
Administration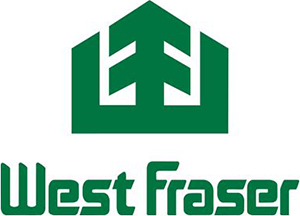 Date Posted: December 01, 2022
Job Location: Quesnel
Job Type: Coop
Start: Immediately
Job Description
Are you interested in working for a company that offers both a
challenging work environment and a rewarding career path?
West Fraser is a leading diversified North American forest
products company. We are listed on the TSX and NYSE and recognized
as one of Canada's Top 100 Employers and one of Canada's Best
Employers for Recent Graduates. We are a growing Company looking
for talented people to be part of our team.
Our investments in modern, competitive manufacturing
facilities, product innovation and bioenergy are adding up to a
bright future. Are you interested in working for a company that
offers both a challenging work environment and a rewarding career
path?
Our Information Technology group has an opportunity based out of
one of the following locations: Vancouver |Quesnel| Memphis
for a:
Senior IT Project Manager
Responsibilities will include but are not limited
to:
Creating project charters and all corresponding project
management artifacts from initiation to closure
Assembling detailed project plans
Tracking key project milestones, budget, resource availability
and adjusting project plans and/or resources
Managing teamwork assignments directing and monitoring work
efforts, identifying resource needs, performing quality review; and
escalating functional, quality and timeline issues
appropriately
Negotiating with department managers for the acquisition of
required personnel to work on the project and where necessary,
determining and assessing need for additional staff and/or
consultants
Effectively communicating project expectations to team members
and stakeholders in a timely and clear fashion
Coordinating and communicating with all areas of the
organization that are impacted by the scope, budget, risk and
resources of the work effort being managed
Assisting IT leadership in partnering with senior business
management to identifying and prioritizing opportunities for
utilizing IT to achieve the goals of the organization
Identifying and resolving conflicts within the project
team
Conducting project reviews and creating recommendations to
identify successful and unsuccessful project elements
Coaching, mentoring, motivating and supervising project
managers, project coordinators, project team members and
contractors, and influencing them to take positive actions and
accountability for their assigned work
Position Requirements:
University Degree or college diploma in Information Technology
or related field
Project Management Institute PMP certification or successful
completion of a recognized project management curriculum
Experience leading projects involved with enterprise
applications such as ERP, EAM, EHS, ESG, or other large financial
applications.
6+ years' experience as an IT professional
2+ years project management experience
2+ years' supervisory experience in an IT Department
Excellent written and verbal communication skills
Strong collaboration skills to work in a fast-paced, dynamic
team environment
Able to communicate technical concepts to both technical and
non-technical audiences
Ability to develop and sustain cooperative working
relationships as part of a team
Strong customer focus and service orientation
Strong technical and problem-solving skills
Hands-on experience with Microsoft platforms
West Fraser is a diversified North American wood products
company producing southern yellow pine lumber and wood chips across
the Southern US and Western Canada. We are the largest lumber
producer in North America!
Our employees operate in a culture that values safety first and
rewards hard work. We recognize and support our team culture and
focus on growing our team by promoting from within – many of our
employees have built their careers with us. West Fraser is a
growing company that believes strongly in promoting from within and
prides itself on providing a challenging environment with
continuous development. The successful candidate should be
interested in future growth opportunities within the company.
West Fraser believes inclusive, diverse teams build a more
vibrant workforce, safer operations, and a stronger company
overall. We strive to create workplaces and leadership teams that
are reflective of the diverse communities we are a part of. We will
not discriminate against any applicant for employment on the basis
of race, gender, national origin, or any other protected legal
characteristic.
We thank all candidates for their interest. Please apply through
our online application process as resumes will not be accepted at
the site. No phone inquiries, please.
We thank all candidates for their interest; however, only
those selected for an interview will be contacted
Job Conditions
Minimum experience: 0 to 1 year
Minimum educational level: Grade 12 or Equivalent
Language: English