Supply Chain Application Manager
Administration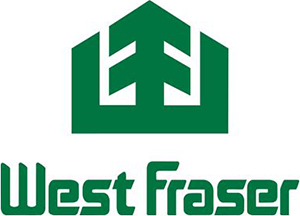 Date Posted: January 16, 2023
Job Location: Quesnel
Job Type: Coop
Start: Immediately
Job Description
West Fraser is a leading diversified North American forest
products company. We are listed on the TSX, NYSE and recognized as
one of Canada's Top 100 Employers. Are you ready to build
your career in a company that thrives on growth, rewarding work,
challenge, and opportunity? Discover a future with West
Fraser. We take pride in what we do and in who we
hire. With multiple locations, we are larger than many
startups! We are implementing new technology and the successful
candidate should be a self-motivated achiever who gains
satisfaction from providing excellent support services and thrives
in a team-based environment. Our IT group in Quesnel or Vancouver,
BC has an opportunity for a:
SUPPLY CHAIN APPLICATIONS MANAGER
You are responsible for our enterprise technologies that are
utilized for procurement of raw materials and management of our
forest resources. Based in Quesnel or Vancouver, BC, you will
lead a dedicated team of technical resources and manage projects to
further improve our operational capabilities.
As the successful candidate, you will:
Supervise and direct the work of supply chain & woodlands
application technical specialists
Assist in recruitment, retention, and development of team
members
Coordinate with project managers and key stakeholders regularly
to help ensure project teams can meet their goals
Help align technology configuration with evolving best
practices and business processes
Identify opportunities where technology could be used to add
value to the organization and lobby for resources to turn these
opportunities into executable projects
Grow and maintain relationships with internal and external
stakeholders
Manage vendor relationships
Ensure technical activities are prioritized and completed to
meet service level expectations
Work side-by-side with technical resources during project
activities as needed
Facilitating the maintenance and upgrades of existing computer
systems
Maintaining regulatory, license, and security compliance of
computer systems
The ideal candidate will possess:
A bachelor's degree in engineering, information systems,
finance, or other related field or equivalent work experience
Strong working knowledge of Trimble LIMS, LRM, ESRI ARCGIS or
ERP systems
Experience working in a manufacturing or industrial
environment
Familiarity with forestry operational processes
Well-established organizational and leadership skills,
Excellent communication skills,
A detailed and proactive approach to work,
A mindset for process improvement and efficiency,
Strong computer systems skill set.
West Fraser Timber has over 60 locations across Canada, the
United States and Europe. We believe strongly in promoting from
within and pride ourselves on providing a challenging environment
with continuous development. The successful candidate should be
interested in future growth opportunities within the
company. West Fraser offers an excellent compensation package
including a competitive salary, excellent benefits and an
outstanding pension plan.
Quesnel is a family-friendly community of 25,000 located in
central British Columbia. Quesnel offers affordable housing,
modern recreational and educational facilities, regular community
events, as well as unlimited recreational activities for the
outdoor enthusiast. It doesn't take long to feel part of Quesnel's
welcoming community!
If this position sounds like the start of a career for you,
submit your cover letter and resume by at www.westfraser.com/jobs click
"apply now" in green at the top of the page.
West Fraser believes inclusive, diverse teams build a more
vibrant workforce, safer operations and a stronger company overall.
We strive to create workplaces and leadership teams that are
reflective of the diverse communities we are a part of. We will not
discriminate against any applicant for
employment on the basis of race, gender, national origin or any
other protected legal characteristic.
We thank all candidates for their interest; however, only
those selected for an interview will be contacted.
Job Conditions
Minimum experience: 0 to 1 year
Minimum educational level: Grade 12 or Equivalent
Language: English