Welder Certified
Skilled Trades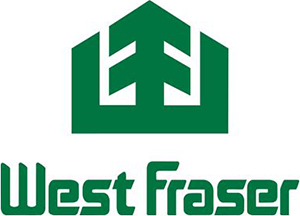 Date Posted: January 16, 2023
Job Location: Quesnel
Job Type: Coop
Start: Immediately
Job Description
Are you an experienced Certified Welder looking for an exciting
career opportunity? Are you ready to take ownership and grow an
already dynamic global business? Cariboo Pulp & Paper, located
in Quesnel, BC, is currently looking for a motivated:
Journeyperson
Welder
Specific duties include:
Read and interpret blueprints and welding specifications
Operate manual or semi-automatic welding equipment to fuse
metal using processes such as GTAW and SMAW welding
Operate manual or semi-automatic flame-cutting equipment
Operate brazing and soldering equipment
Operate metal shaping machines such as brakes, shears, and
rolls
Actively participate in Cariboo Pulp & Paper safety
program
The successful candidate will possess the following:
Welding ticket, Level B or A
PWP #7 & #10 are preferred
Heavy industry experience
Previous experience in a flexible, multi-skilled work
environment
Strong organizational and communication skills
Excellent interpersonal and team-building skills
Valid driver's license in BC
Our employees drive our success. We believe in providing
opportunities for growth and advancement and are looking for
someone who wants to build their career in our company. In addition
to competitive wages and benefits, Cariboo offers a stable,
rewarding career. Cariboo also offers an attractive relocation
package.
Location Summary:
Located in Quesnel, BC, Cariboo Pulp & Paper is a
forerunning producer of NBSK pulp and clean "green" energy. The
global market has highly respected Cariboo for providing a
top-quality product for over 40 years. Forward-thinking ownership,
capital investment, and movement towards bio-product opportunities
have contributed to Cariboo's longevity and bright future.
Quesnel has a population of approximately 25,000 and features
all major conveniences, including its own airport. Quesnel
offers affordable housing, modern recreational and educational
facilities, regular community events, and endless recreational
activities for the outdoor enthusiast. It doesn't take long to feel
part of Quesnel's welcoming community.
About West Fraser:
West Fraser is a leading forest products company. We are listed
on the TSX, NYSE, and recognized for the eighth time, as one of
Canada's Top 100 Employers. Our goals are straightforward –
leadership through safety, profit, responsibility in communities,
excellence in people and strength in products.
West Fraser Timber has over 60 locations across Canada, the
United States, and Europe. We believe strongly in promoting from
within and pride ourselves on providing a challenging environment
with continuous development. The successful candidate should be
interested in future growth opportunities within the company. West
Fraser offers an excellent compensation package including a
competitive salary, excellent benefits, and an outstanding pension
plan.
West Fraser believes inclusive, diverse teams build a more
vibrant workforce, safer operations, and a stronger company
overall. We strive to create workplaces and leadership teams that
are reflective of the diverse communities we are a part of. We will
not discriminate against any applicant for employment on the basis
of race, gender, national origin or any other protected legal
characteristic.
Apply now at www.westfraser.com/jobs and discover
more about our current opportunities!
Internal Applicants click here: https://t11.ultipro.ca
Discover more about West Fraser's current initiatives,
opportunities, and more, by visiting us on LinkedIn and Facebook.
Leadership through safety, profit, responsibility in
communities, excellence in people and strength in
productivity.
Job Conditions
Minimum experience: 0 to 1 year
Minimum educational level: Grade 12 or Equivalent
Language: English