Mechanical Engineer Co-op
Woodlands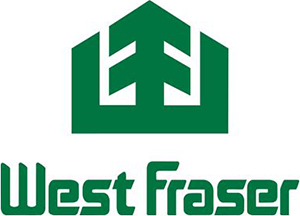 Date Posted: January 16, 2023
Job Location: Quesnel
Job Type: Coop
Start: Immediately
Job Description
West Fraser is a leading North American integrated wood
products company. Recognized as one of Canada's Top 100
Employers and one of Canada's Best Employers for Recent Graduates,
we continue to grow. Our goals are straightforward
– excellence in people, responsibility in communities, leadership,
profitability, challenge, and growth.
We have an exciting 8-month co-op employment opportunity at the
Cariboo Pulp & Paper mill for a mechanical
engineering student starting in May 2023. We will also consider
students that are only available for a 4-month term.
Mechanical Engineer
Co-op
Reporting to the Engineering Superintendent, this will be an
excellent opportunity to work in an industrial setting and learn
about the Kraft pulp making process. The candidate will participate
in the execution of engineering projects.
Responsibilities:
Currently enrolled in 3rd or 4th year of
a post-secondary mechanical engineering program with good grades
(will consider 1st or 2nd year students)
Interested in learning about the Kraft pulp making process
Be able to communicate effectively in oral and written form
with all levels of the organization
Problem solving and project management skills
Ability to work effectively in a team environment
Have the desire to learn, grow, and succeed
Embody the West Fraser traits of integrity, humility, teamwork,
frugality, innovation, competitiveness, and respect
You will gain skills including:
Health and safety awareness
Project management
Job planning and scheduling
Contracting and Coordinating work activities
Maintenance Engineering
Knowledge of mill operations
Usage of business systems
Organization and prioritization
Troubleshooting and problem solving
Located in central B.C., Quesnel has a population of
approximately 25,000 and features all major conveniences, including
its own airport. Quesnel offers affordable housing, modern
recreational and educational facilities, regular community events,
as well as unlimited recreational activities for the outdoor
enthusiast. It doesn't take long to feel part of Quesnel's
welcoming community.
About West Fraser:
West Fraser is a leading forest products company. We are listed
on the TSX, NYSE, and recognized for the eighth time, as one of
Canada's Top 100 Employers. Our goals are straightforward –
leadership through safety, profit, responsibility in communities,
excellence in people and strength in products.
West Fraser Timber has over 60 locations across Canada, the
United States, and Europe. We believe strongly in promoting from
within and pride ourselves on providing a challenging environment
with continuous development. The successful candidate should be
interested in future growth opportunities within the company. West
Fraser offers an excellent compensation package including a
competitive salary, excellent benefits, and an outstanding pension
plan.
West Fraser believes inclusive, diverse teams build a more
vibrant workforce, safer operations, and a stronger company
overall. We strive to create workplaces and leadership teams that
are reflective of the diverse communities we are a part of. We will
not discriminate against any applicant for employment on the basis
of race, gender, national origin or any other protected legal
characteristic.
Apply now at www.westfraser.com/jobs and discover
more about our current opportunities!
Internal Applicants click here: https://t11.ultipro.ca
Discover more about West Fraser's current initiatives,
opportunities, and more, by visiting us on LinkedIn and Facebook.
Leadership through safety, profit, responsibility in
communities, excellence in people and strength in
productivity.
Job Conditions
Minimum experience: 0 to 1 year
Minimum educational level: Grade 12 or Equivalent
Language: English