Instrumentation & Electrical Engineer / Technologist
Sciences and Engineering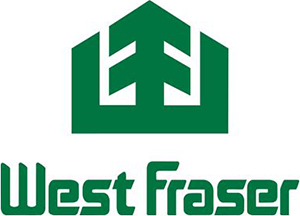 Date Posted: January 16, 2023
Job Location: Quesnel
Job Type: Coop
Start: Immediately
Job Description
Cariboo Pulp is a West Fraser and Mercer International
joint venture located in Quesnel, BC.
We have an immediate opening in the Engineering Department for
the role of:
Instrumentation &
Electrical Engineer / Technologist
Are you a natural leader looking for an exciting career
opportunity? Are you ready to take ownership and grow an already
dynamic global business?
Are you ready to join an industry that provides a real work/life
balance and opportunities for the future in a green and sustainable
industry? We're looking to build our high-performing team with
passionate people seeking interesting work in a dynamic
environment.?
Cariboo Pulp & Paper is a forerunning
producer of NBSK pulp as well as clean, green
energy. Forward thinking ownership, capital investment,
and movement towards bio-product opportunities has contributed to
Cariboo's longevity and very bright future.
Reporting to the Engineering Superintendent, the Instrumentation
and Electrical Engineer is responsible for managing high
voltage and power distribution
infrastructure while supporting the safe, reliable production of
pulp. As the E&I Engineer, you will be responsible for annual
high-voltage inspections, planning and executing capital projects
to modernize Cariboo Pulp's electrical infrastructure, and
supporting the E&I maintenance team on critical infrastructure
jobs. In this role, you will become learn about all areas of the
kraft pulp production process and interact with management and
superintendents daily.
Cariboo offers competitive salaries, top-end pension
plan, flexible benefits, opportunity for development, advancement,
and most importantly, the opportunity to make a positive difference
in a renewable industry.
Responsibilities:
E&I engineering, budgeting, execution, and
support of capital and maintenance projects
Design and implementation of electrical and instrumentation
installation
Identify aging electrical assets and develop multi-year
modernization plans
Maintain plant standards and AutoCAD drawings for E&I
assets
Supervise contractor crews during project execution and annual
maintenance shutdowns
Provide technical expertise to Cariboo Pulp's E&I
Maintenance crews
Act as technical expert on Cariboo Pulp's distribution
equipment and turbo generators
The ideal candidate would have:
Electrical Technologist Diploma OR
Electrical Engineering Degree
Excellent interpersonal and leadership skills
Ability to communicate effectively in oral and written
form
The desire to progress, learn, grow, and succeed
The following would be considered a strong asset:
Experience maintaining electrical distribution equipment
Experience in an industrial environment with
VFDs, PLCs, MCCs, DCS
Experience with various electrical systems (600V-13.8kV)
Experience in an operating plant environment
Demonstrated successful execution of E&I Projects including
design, specification, contracting, install, commissioning, and
operations/maintenance turnover
Strong knowledge of PLC/DCS programming is
preferred
Location Summary:
Located in central BC, Quesnel has a population of approximately
25,000 and features all major conveniences, including its own
airport. ?Quesnel offers affordable housing, modern recreational
and educational facilities, regular community events, as well as
unlimited recreational activities for the outdoor enthusiast. It
doesn't take long to feel part of Quesnel's welcoming
community.?
Our highly competitive compensation package
includes:
Cariboo offers a comprehensive relocation
package to assist your move to Quesnel
Competitive base salary with annual bonus
opportunity
Outstanding benefits package including medical, dental,
pension, life insurance, disability, accident insurance, vacation,
and holidays
About West Fraser:
West Fraser is a leading forest products company. We are listed
on the TSX, NYSE, and recognized for the eighth time, as one of
Canada's Top 100 Employers. Our goals are straightforward –
leadership through safety, profit, responsibility in communities,
excellence in people and strength in products.
West Fraser Timber has over 60 locations across Canada, the
United States, and Europe. We believe strongly in promoting from
within and pride ourselves on providing a challenging environment
with continuous development. The successful candidate should be
interested in future growth opportunities within the company. West
Fraser offers an excellent compensation package including a
competitive salary, excellent benefits, and an outstanding pension
plan.
West Fraser believes inclusive, diverse teams build a more
vibrant workforce, safer operations, and a stronger company
overall. We strive to create workplaces and leadership teams that
are reflective of the diverse communities we are a part of. We will
not discriminate against any applicant for employment on the basis
of race, gender, national origin or any other protected legal
characteristic.
Apply now at www.westfraser.com/jobs and discover
more about our current opportunities!
Internal Applicants click here: https://t11.ultipro.ca
Discover more about West Fraser's current initiatives,
opportunities, and more, by visiting us on LinkedIn and Facebook.
Leadership through safety, profit, responsibility in
communities, excellence in people and strength in
productivity.
Job Conditions
Minimum experience: 0 to 1 year
Minimum educational level: Grade 12 or Equivalent
Language: English