Assistant Forester
Woodlands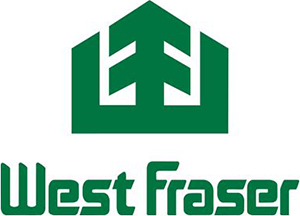 Date Posted: March 24, 2023
Job Location: Williams Lake
Job Type: Coop
Start: Immediately
Job Description
Are you interested in working for West Fraser, a company that
offers a challenging work environment and a rewarding career path?
The South Cariboo Woodlands team has opportunities in 100 Mile
House or Williams Lake for:
Assistant
Foresters
Starting your career as an Assistant Forester allows you to extend
your knowledge in many aspects of the Woodlands Team. You will have
the opportunity to gain skills through assigned roles and
responsibilities within the silviculture, planning, and operations
teams, emphasizing achieving a wide range of practical experience
in forestry. As an Assistant Forester within our division, you will
play an integral role on the Woodlands team. Reporting to a Woods
Superintendent, you will work in many areas of our woodlands
operation over time. You will easily transition between
disciplines, depending on your workload. You will enjoy a balanced
mix of field and office work. There will be future opportunities
for advancement as new skills are acquired, and opportunities
become available throughout the many Woodland groups of West
Fraser.
Responsibilities:
Silviculture: post-harvest assessments, planting
supervision
Planning: timber reconnaissance, block, and road layout, site
plans, watercourse assessments, preparation, and submission of
cutting and permit applications
Operations: logging and road building supervision, log quality
checks, environmental compliance assessments, Road Inspections,
deactivation prescription and monitoring, waste assessment,
conduct, and managing drone imagery.
Supervision of consultants and contractors
Safety and environmental performance
Our ideal candidate would have:
The successful candidate is required to be a graduate of a
recognized forestry program
Be eligible and willing to earn, or have a Registered
Professional Forester (RPF) or Registered Technologist (RFT)
designation for BC.
Knowledge of BC forest legislation
Strong interpersonal and organizational skills
Excellent oral, written, and electronic communication
skills
Preference will be given to candidates with previous experience
in an industrial forest setting. The successful candidate should
have a passion for the outdoors and be eager to learn new
skills.
Our highly competitive compensation package
includes:
Competitive base salary with annual bonus opportunity
Outstanding benefits package including medical, dental,
pension, life insurance, disability, accident insurance, vacation,
and holidays
Location Summary:
100 Mile House and the surrounding area is home to approximately
15,000 people. An abundance of surrounding lakes
attracts locals and visiting outdoor enthusiasts for fishing,
boating, camping, and ATVing in the summer.
Williams Lake is located in the South Cariboo Region of
British Columbia and is home to the Williams Lake Stampede and
gateway to the Chilcotin. Williams Lake and the surrounding area is
home to approximately 25,000 people.
Both communities offer modern recreation, education and
medical facilities, and excellent outdoor recreation opportunities
including mountain biking.
About West
Fraser:
West Fraser is a leading forest products company. We are
listed on the TSX, NYSE and recognized for the tenth time as one of
Canada's Top 100 Employers. Our goals are straightforward –
leadership through safety, profit, responsibility in communities,
excellence in people, and strength in
products.
West Fraser Timber has over 60 locations across Canada,
the United States, and Europe. We believe strongly in promoting
from within and pride ourselves on providing a challenging
environment with continuous development. The successful candidate
should be interested in future growth opportunities within the
company. West Fraser offers an excellent compensation package,
including a competitive salary, excellent benefits, and an
outstanding pension plan.
West Fraser believes inclusive, diverse teams build a more
vibrant workforce, safer operations, and a stronger company
overall. We strive to create workplaces and leadership teams that
are reflective of the diverse communities we are a part of. We will
not discriminate against any applicant for employment on the basis
of race, gender, national origin, or any other protected legal
characteristic.
Apply now at www.westfraser.com/jobs and
discover more about our current
opportunities!
Discover more about West Fraser's current initiatives,
opportunities, and more, by visiting us on LinkedIn
and Facebook.
Leadership through safety, profit,
responsibility in communities, excellence in people, and strength
in products.
Job Conditions
Minimum experience: 0 to 1 year
Minimum educational level: Grade 12 or Equivalent
Language: English