Engineering Superintendent
Sciences and Engineering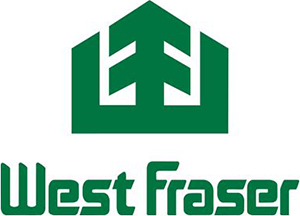 Date Posted: March 24, 2023
Job Location: Slave Lake
Job Type: Coop
Start: Immediately
Job Description
West Fraser is a leading diversified forest products company.
Recognized for the tenth time as one of Canada's Top 100
Employers and one of Canada's Best Employers for Recent Graduates,
we continue to grow. We are looking for talented people to be part
of our team. We believe in growing our team from within and many of
our employees have built their careers with us. West Fraser's Slave
Lake Pulp Division has an opportunity for an:
ENGINEERING SUPERINTENDENT
Reporting to the Technical and Engineering Manager, the
Engineering Superintendent will be responsible for managing and
mentoring a team with a focus on safety, productivity,
environmental performance, quality, and cost improvement
initiatives.
Key responsibilities include:
Development and execution of strategic plans for capital,
infrastructure, and large expense projects
Provide guidance and direction to project engineers and
technologist working on various capital and expense projects,
through to completion within the budget and according to
schedule
Setting expectations for contractors, including cost, safety,
and quality
Capital project and major maintenance planning and
coordination
Provide direction on the mill's approach toward Fixed Asset
Inspection and maintenance
Act as primary contact for engineering consultants, contract
firms, various regulatory agencies, insurance companies and other
stakeholders
The successful applicant will have:
A Bachelor's degree in engineering
A Professional Engineer designation, or registration
eligibility with APEGA
5 or more years' experience in roles of increasing
responsibility
Experience working in heavy industry, preferably a pulp
mill
Excellent interpersonal and communication skills
Strong organizational and problem-solving skills
Slave Lake Pulp is BCTMP mill located approximately 2.5 hours
north of Edmonton, Alberta. Slave Lake Pulp is committed to
continuous improvement, through operational, mechanical,
electrical, and instrumentation reliability. We have a
collaborative team culture.
Slave Lake boasts the second largest lake in Alberta and offers
great ice fishing in the winter and swimming in the summer. The
town of approximately 7,000 residents has all the amenities of a
larger center yet maintains the outdoor lifestyle of a small
community. For more on Slave Lake, please visit: www.slavelake.ca.
West Fraser believes inclusive, diverse teams build a more
vibrant workforce, safer operations and a stronger company overall.
We strive to create workplaces and leadership teams that are
reflective of the diverse communities we are a part of. We will not
discriminate against any applicant for employment on the
basis of race, gender, national origin or any other protected legal
characteristic.
We thank all candidates for their interest; however, only
those selected for an interview will be contacted.
Job Conditions
Minimum experience: 0 to 1 year
Minimum educational level: Grade 12 or Equivalent
Language: English