Operations Coordinator
Woodlands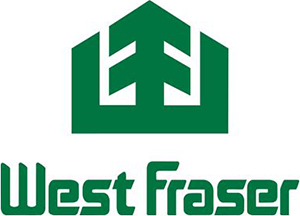 Date Posted: September 09, 2023
Job Location: Williams Lake
Job Type: Coop
Start: Immediately
Job Description
West Fraser's South Cariboo Woodlands team has an opportunity in
Williams Lake for a highly motivated forest professional for the
position of:
OPERATIONS
COORDINATOR
Reporting to the Operations Superintendent, the Operations
Coordinator will work individually and with a team of professionals
responsible for coordinating and implementing forest
operations.
Responsibilities:
As an Operations Coordinator, you will coordinate contractor
logging, hauling, road construction, and other related operations
to ensure that production, quality, environmental and legal
requirements are met safely and cost-effectively. The work
will involve contract management, liaison with government
officials, negotiations, and coordinating operations with other
departments.
Our ideal candidate will have:
A background in forest harvesting and hauling
Background in other relevant forestry work experience or a
combination of forestry education and relevant work experience in
forestry
Strong self-motivation and ability to work well independently
and within a team
Effective communication and organizational skills
Demonstrated leadership skills
A commitment to safety and responsible forest stewardship
Preference will be given to those registered as an RPF or RFT
with FPBC or be eligible for registration
Our highly competitive compensation package
includes:
Competitive base salary with annual bonus
opportunity
Outstanding benefits package including medical, dental,
pension, life insurance, disability, accident insurance, vacation,
and holidays
Location Summary:
Williams Lake and the surrounding area are home to approximately
11,150 people and offer a close-knit, friendly atmosphere with
modern recreation, education and medical facilities, and excellent
outdoor leisure opportunities.
About West Fraser:
West Fraser is a leading forest products company. We are listed
on the TSX, NYSE and recognized for the tenth time as one of
Canada's Top 100 Employers. Our goals are straightforward –
leadership through safety, profit, responsibility in communities,
excellence in people, and strength in products.
West Fraser Timber has over 60 locations across Canada, the
United States, and Europe.
We believe strongly in promoting from within and pride ourselves
on providing a challenging environment with continuous development.
The successful candidate should be interested in future growth
opportunities within the company. West Fraser offers an excellent
compensation package, including a competitive salary, excellent
benefits, and an outstanding pension plan.
West Fraser believes inclusive and diverse teams build a more
vibrant workforce, safer operations, and a stronger company
overall. We strive to create workplaces and leadership teams that
reflect the diverse communities we are a part of. We will not
discriminate against any applicant for employment based on race,
gender, national origin, or any other protected legal
characteristic.
Apply now at https://www.westfraser.com/careers and discover more
about our current opportunities!
Internal Applicants, click here: https://t11.ultipro.ca
Discover more about West Fraser's current initiatives,
opportunities, and more, by visiting us on LinkedIn and Facebook.
Leadership through safety, profit, responsibility in
communities, excellence in people and strength in
products.
Job Conditions
Minimum experience: 0 to 1 year
Minimum educational level: Grade 12 or Equivalent
Language: English