Energy Engineering Co-op
Opérations forestières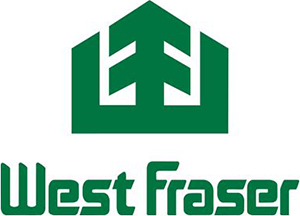 Date de publication : 27 juillet 2020
Lieu d'emploi : Quesnel
Type d'emploi : Alternance travail-études
Début : Immédiatement
Descriptions d'emploi
West Fraser is one of the leading integrated forest products
companies in North America. Recognized as one of Canada's Top 100
Employers seven times and one of Canada's Best Employers for Recent
Graduates, our team continues to grow. We produce lumber, wood
chips, fiberboard, plywood, pulp, linerboard, kraft paper and
newsprint at our mills throughout Alberta, British Columbia, and
the southern United States. We have a four month Engineering co-op
employment opportunity at our corporate office in Quesnel for an
engineering student.
Energy Engineering
Co-op
The successful candidate will be reporting to the Energy
Engineer for BC Solid Wood in Quesnel, BC. The co-op student will
work closely with the energy engineering team and sawmill
operational staff in order to minimize energy consumption, cost,
and carbon footprint. The current focus is to minimize energy
consumption at West Fraser's BC sawmills, plywood plant, and MDF
plant.
Key responsibilities include:
Assist in implementing an employee awareness program
Benchmark and track energy usage at West Fraser
Assist in conducting or arranging energy audits
Assist in completing design and analysis for new energy
conservation projects in order to develop business cases
Track and prioritize energy-saving projects
Assist in studying clean energy generation projects
Assist in developing comprehensive energy plan
Assist in Measurement and Verification of energy projects
Qualifications, requirements and skills:
Currently enrolled in a recognized post-secondary school as a
3rd or 4th year Student in Electrical,
Mechanical, or Chemical Engineering in British
Columbia
Safety first attitude, previous health and safety training will
be an asset
Proficient in the use of Microsoft Excel (Excel VBA). Ability
to use Visio or AutoCAD will be an asset
Should be available for 4 months starting in September
Excellent verbal communication and technical writing
Proven interpersonal and leadership skills, ability to work
alone with minimum guidance and also within a multi-discipline
environment
Positive and self-motivated. Strong organizational and
analytical skills
Quesnel is located in the central interior of BC and has a
relatively dry climate with warm summer and pleasant winter.
Quesnel services a population of nearly 30,000 people and is
ideally suited for outdoor adventurers.
If this position sounds like the opportunity for you, apply at
www.westfraser.com/jobs click
"apply now" in green at the top of the page.
For more information on West Fraser and our current
opportunities, visit our website at: www.westfraser.com/jobs
We thank all applicants for their interest; however, only those
short-listed will be contacted.
Conditions d'emploi
Expérience minimum : 0 à 1 an
Niveau d'éducation minimum : 12e année ou l'équivalent
Langue : Anglais