Data Center Administrator
Services généraux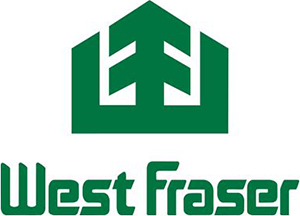 Date de publication : 30 juillet 2020
Lieu d'emploi : Quesnel
Type d'emploi : Alternance travail-études
Début : Immédiatement
Descriptions d'emploi
West Fraser is a leading diversified North American forest
products company. We are listed on the TSX and recognized for the
seventh time, as one of Canada's Top 100 Employers and one of
Canada's Best Employers for Recent Graduates. We are a growing
Company looking for talented people to be part of our team. Our
Information Technology group in Quesnel, BC has an opportunity for
a:
Data Center
Administrator
As part of West Fraser's hardware infrastructure team, the Data
Center Administrator will be responsible for managing and
maintaining the data center environment. The Data Center
Administrator will be accountable for provisioning new hardware,
the day-to-day health of West Fraser's data centers as well as
ensuring their security through patching, firmware updates and
physical access controls. The role will require experience and
expertise with regards to both physical and virtual
infrastructure.
In this role, you will contribute to West Fraser's long-term
strategic planning, including infrastructure as a service and cloud
services migration. Backups and disaster recovery will also be part
of your portfolio.
Responsibilities
Manage and ensure the integrity of host computers, storage
systems, and Virtualization systems while meeting service
levels
Analyze, diagnosis, and resolve complex datacenter, Application
computing problems, and recommend and implement corrective
solutions
Setup, perform, monitor, and troubleshoot system backups and
disaster recovery mechanisms
Analyze system or application usage and plan for growth or
increases in system capacity
Conduct research on software and systems products to justify
recommendations and to support purchasing efforts
Follow industry and product trends, publications and best
practices and develop strategies
Recommend, schedule, and perform software improvements,
upgrades, and/or purchases
Create and maintain documentation as it relates to system
configuration, mapping, processes, and service records
Administer and maintain user accounts, permissions, and access
rights
Identify and analyze opportunities for migration of physical
servers and applications to the cloud.
Position Requirements
Minimum five years of experience in system administration with
at least two years involving data centers.
Must be able to quickly identify the scope and impact of
incidents at both the enterprise and divisional levels to determine
an appropriate response
Demonstrable experience with the majority of the following
technologies: Microsoft Windows Server, Microsoft Azure,
NetApp, TSM, Veeam VMWare, Citrix, Linux
Experience with HPE equipment
Highly organized with the ability to deal with unexpected or
urgent issues.
A desire to progress towards strategic leadership and
architecture is a plus.
Previous experience with Azure desirable.
Work Conditions
Work cooperatively and collaboratively with other team members.
Ability to navigate and move equipment around an industrial
environment with many obstacles, stairs, and catwalks.
Will be required to provide support for server related updates,
service disruptions and perform scheduled maintenance outside of
regular working hours
Travel requiring a valid driver's license
Travel in Canada and the United States of America
West Fraser believes strongly in promoting from within and we
are looking for individuals who are interested in a full-time,
long-term career. The successful candidate should be interested in
future growth opportunities within the company. We offer an
excellent compensation package including a competitive salary,
excellent benefits and an outstanding pension plan.
Quesnel has a population of approximately 25,000 and features
all major conveniences, including its own airport. Quesnel
offers affordable housing, modern recreational and educational
facilities, regular community events, as well as unlimited
recreational activities for the outdoor enthusiast. It doesn't take
long to feel part of Quesnel's welcoming community.
If this position sounds like the career for you, submit your
cover letter and resume
at www.westfraser.com/jobs click "apply
now" in green at the top of the page.
For more information on West Fraser and our current
opportunities, visit our website
at: www.westfraser.com/jobs
We thank all candidates for their interest; however, only
those selected for an interview will be contacted.
Conditions d'emploi
Expérience minimum : 0 à 1 an
Niveau d'éducation minimum : 12e année ou l'équivalent
Langue : Anglais