IT Manager – ERP Applications
Services généraux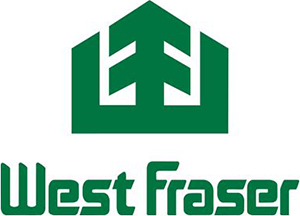 Date de publication : 15 septembre 2020
Lieu d'emploi : Quesnel
Type d'emploi : Alternance travail-études
Début : Immédiatement
Descriptions d'emploi
West Fraser is a growing, diversified wood products company with
locations in western Canada and the southern United States. North
America's largest lumber producer, West Fraser has been recognized
as one of Canada's Top 100 Employers seven times. Our IT team
continues to grow, with multiple locations, we are larger than many
startups! We are implementing new technology. As the successful
candidate, you should be a self-motivated achiever who gains
satisfaction from providing excellent application support services
and thrives in a team-based environment. Our Information Technology
group in Quesnel, BC has an opportunity for an:
IT MANAGER – ERP
APPLICATIONS
We are looking for an IT Manager to work with our ERP
Applications Support teams. You will work closely with the business
to determine their priorities and work with your team to ensure the
initiatives are met as expected.
Responsibilities:
Oversees and participates in the planning, development and
implementation of programming activities, applications systems and
requirements standards for assigned areas, through best practices
and the appropriate staffing and management of the technical
team
Develops short and long-term applications systems plans that
are consistent with the needs and priorities of the business
Has responsibility to navigate complex IT organizational
structures & the relationships within, negotiate between
competing objectives & priorities and help resolve conflicts,
while maintaining the integrity of those partnerships
Ensures members of the team / unit receive training
Has responsibility for application health assessments and
developing plan to improve inadequate measures
Recommends system modifications to reduce user problems and/or
automate recurring support activities
Assist in the assessment of vendor solutions and
recommendations for use. Experienced with system integrations
May assist with the configuration, design and implementation of
operational and system enhancements to ensure production
capabilities and system performance are both effective and
efficient
Position Requirements:
Post-Secondary degree, diploma or equivalent experience
5+ years' experience leading IT teams
Experience with Oracle EBS and/or JD Edwards an asset
Requires advanced technical and business knowledge in
application development practices
Ability to orchestrate and coordinate work of others
Ability to set goals for deadlines in ways that comply with
company's plans and vision
Ability to be a hands-on Supervisor, performing work of the
team when necessary to meet commitments
Excellent management skills with the ability to perform in a
challenging, but collaborative, work environment, with individuals
from across the organization with diverse interests and
concerns
Advanced levels of analytical, problem-solving,
critical-thinking & communication skills
Working knowledge of multi-tier environment, enterprise
middleware and web applications: client-side, server-side, and
relational database
Understanding of Software Architecture, Design Patterns, and
Middleware
Ability to communicate, develop and leverage business
relationships across the organization and externally
Excellent problem-solving skills
Must be self-motivated and take initiative
Project management experience a preference
West Fraser is currently looking for individuals who are
interested in a full time, long-term career in a modern mill
environment. We offer an excellent compensation package including a
competitive salary, excellent benefits, and an outstanding pension
plan. Safety is one of West Fraser's core values and our employees
can expect a challenging, stable work environment with career
development opportunities.
Quesnel has a population of approximately 25,000 and features
all major conveniences, including its own airport. Quesnel
offers affordable housing, modern recreational and educational
facilities, regular community events, as well as unlimited
recreational activities for the outdoor enthusiast. It doesn't take
long to feel part of Quesnel's welcoming community.
If this position sounds like the career for you, apply today in
confidence, by submitting your resume and cover letter at www.westfraser.com/jobs
We thank all candidates for their interest; however, only
those selected for an interview will be contacted.
Conditions d'emploi
Expérience minimum : 0 à 1 an
Niveau d'éducation minimum : 12e année ou l'équivalent
Langue : Anglais