Mill Sales Coordinator
Services généraux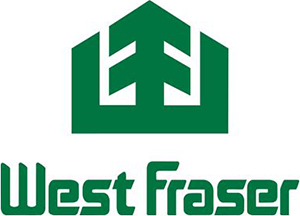 Date de publication : 21 février 2021
Lieu d'emploi : Quesnel
Type d'emploi : Alternance travail-études
Début : Immédiatement
Descriptions d'emploi
West Fraser is a leading diversified forest products company,
listed on the TSX and NYSE. Recognized for the eighth time as
one of Canada's Top 100 Employers and nominated as one of Canada's
Best Employers for Recent Graduates, we are a growing company
looking for talented people to be part of our team. Are you
interested in working for a company that offers a rewarding and
challenging career path? Our Corporate Sales Team located in
Quesnel, BC has an opportunity for a:
Mill Sales Coordinator
The mill sales coordinator works with a collaborative, fast
paced, group that is responsible for the flow of information
between multiple mill locations and the sales department. This is a
great opportunity for someone looking to get into sales with a
large, reputable, Canadian company.
Key responsibilities include:
Tracking mill production and managing inventories of various
wood products.
Establishing a high level of communication and working
relationships with various departments.
Working with mill personnel to forecast production and problem
solve.
Creating sales lists based off current inventory and
forecasts.
Monitoring order flow between mills and the sales team to
ensure all orders are shipped on time.
Working closely with the export department to set up
international orders.
Coordinating international and domestic transportation of wood
products using rail and trucking.
Work closely with various departments including sales, traffic,
and mill shipping to ensure accurate and efficient delivery of wood
products for our customers.
The successful candidate must have:
A degree in Commerce, Forestry, or relevant experience.
Strong interpersonal skills and a customer service focus.
Analytical and problem-solving skills.
Organization skills while demonstrating a high level of
initiative.
The ability to perform in a team environment is essential.
West Fraser Timber has over 60 locations across Canada, the
United States and Europe. We believe strongly in promoting from
within and pride ourselves on providing a challenging environment
with continuous development. The successful candidate should be
interested in future growth opportunities within the
company. West Fraser offers an excellent compensation package
including a competitive salary, excellent benefits and an
outstanding pension plan.
Quesnel has a population of approximately 25,000 permanent
residents and features all major conveniences, including its own
airport. Quesnel offers affordable housing, modern
recreational and educational facilities, regular community events,
as well as unlimited recreational activities for the outdoor
enthusiast. It doesn't take long to feel part of Quesnel's
welcoming community.
If this position sounds like the career for you, submit your
application by March 5, 2021, including resume and
cover letter at www.westfraser.com/jobs
click "apply now" in green at the top of the page.
For more information on West Fraser and our current
opportunities, visit our website at: www.westfraser.com/jobs
We thank all applicants for their interest; however, only
those short-listed will be contacted.
Conditions d'emploi
Expérience minimum : 0 à 1 an
Niveau d'éducation minimum : 12e année ou l'équivalent
Langue : Anglais