Journeyperson Millwright - Planerman
Métiers spécialisés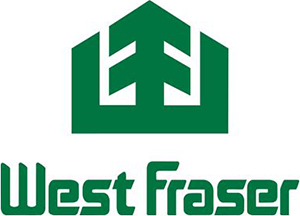 Date de publication : 03 avril 2021
Lieu d'emploi : Chetwynd
Type d'emploi : Alternance travail-études
Début : Immédiatement
Descriptions d'emploi
West Fraser is a leading diversified forest products company,
listed on the TSX and NYSE. Recognized for the eight time as
one of Canada's Top 100 Employers and one of Canada's Best
Employers for Recent Graduates, we continue to grow. Are you
interested in working for a company that offers both a challenging
work environment and a rewarding career path? Our Chetwynd Forest
division has an opportunity for a:
JOURNEYPERSON MILLWRIGHT –
PLANERMAN
The candidate will be a key player in a company-wide continuous
improvement effort through daily use of troubleshooting and
preventative maintenance strategies.
Duties include:
Work in a safe manner using proper PPE
Maintenance of pumps, conveyors, compressors, mechanical
systems, rollers & chains, bearings and hydraulics involved in
the manufacturing process.
Undertake preventative maintenance program for equipment
Read blueprints, diagrams, and schematic drawings to repair
equipment.
Operate hoisting and lifting devices to position machinery and
parts during the assembly, installation, set-up and repair of
equipment and machinery
Inspect and examine machinery and equipment and repair as
required.
Repair and assemble hydraulic equipment and cylinders
Use knowledge and skills to recognize opportunities for
improvements and savings
Verify and document repairs made
Our ideal candidate possesses:
A valid Inter-Provincial or Provincial Journeyperson Millwright
certification
Ability to read blue prints, plans and schematics
Mechanical aptitude; excellent problem solving
skills
Commitment to working safely and creating a safe work
place
Strong communication and interpersonal skills
Ability to work independently with little supervision
Organizational and planning skills
Flexible schedule in order to work day, evening, weekend and
graveyard shifts
Considered a strong asset:
Previous experience working in a planer mill
A Red Seal Certificate
Knowledge of hydraulics
West Fraser is currently looking for individuals who are
interested in a full time long-term career. We offer an excellent
compensation package including: a competitive salary, excellent
benefits, and an outstanding pension plan. Our employees can expect
a challenging, stable, safe work environment with career
development opportunities.
If this position sounds like the career for you, apply at
www.westfraser.com/jobs click
"apply now" in green at the top of the page.
For more information on West Fraser and our current
opportunities, visit our website at: www.westfraser.com/jobs
We thank all candidates for their interest; however,
only those selected for an interview will be contacted.
Conditions d'emploi
Expérience minimum : 0 à 1 an
Niveau d'éducation minimum : 12e année ou l'équivalent
Langue : Anglais