Financial Business Analyst
Services généraux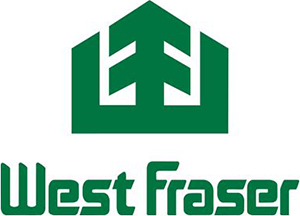 Date de publication : 03 avril 2021
Lieu d'emploi : Quesnel
Type d'emploi : Alternance travail-études
Début : Immédiatement
Descriptions d'emploi
West Fraser is a growing, diversified wood products company.
West Fraser has been recognized as one of Canada's 10 Best
Companies to Work For, and as one of Canada's Top 100 Employers
eight times. Our investments in modern, competitive manufacturing
facilities, product innovation and bioenergy are adding up to a
bright future. Are you interested in working for a company that
offers both a challenging work environment and a rewarding career
path? West Fraser's corporate accounting team has an opportunity
for the role of:
Financial Analyst:
International Trade
As a finance professional, you will join our corporate
accounting group as an integral member of our finance team. We are
looking for a dynamic self-starter with excellent communication
skills who thrives on new challenges and problem-solving and
provides quality work. It is an exciting opportunity to
manage interesting, challenging and complex projects, and you will
need strong project management and organizational skills, attention
to details, and the ability to manage multiple projects while still
meeting deadlines.
The Trade File is an ongoing dispute between Canada and the U.S.
over the import of Canadian softwood lumber into the U.S. The
U.S. has applied duties and tariffs on these imports and West
Fraser is required to participate in annual reviews of the various
information used to calculate the rates. Your primary
responsibility will be to lead the anti-dumping section of the
Trade File investigation. This consists of analyzing sales
data, understanding and explaining cost flows, coordinating data
collection from various parties and communicating this information
to our external legal counsel. This role requires the ability to
communicate complex accounting concepts to stakeholders with
limited financial background. You will also be called upon to
analyze sales data to help the sales team make pricing and
production decisions.
This role will expose you to a global view of our company
including how we do business, our legal structure, and our
accounting and business policies and practices. This position
requires interaction with senior management, employees at multiple
locations and third-party stakeholders and requires the ability to
change messages to fit the audience and use indirect influence
across our organization.
Key Responsibilities:
Leading the anti-dumping section of the US Trade File
investigation, including gathering, summarizing and presenting
data, as well as being the point of contact with the lawyers and
other 3rd party experts
Providing strategic ideas and future development for financial
improvement for business processes and systems
Aiding with preparation and response to other trade-related
data requests
Developing a detailed understanding of the anti-dumping margin
and analyzing pricing to inform decisions on our operations
The ideal candidate will
possess:
A professional accounting designation (Canadian CPA or
international equivalent)
3+ years audit experience at a public practice firm (other
business experience may be considered)
Well-established organizational skills
Excellent verbal and written communication skills
Detailed and proactive approach to work
Creative problem-solving skills
Advanced technology-driven data analytics skills
A mindset for process improvement and efficiency
A high level of motivation and energy
Considered an asset:
Forest industry experience is preferred but not
required.
The successful candidate will have the option to choose between
working in our Corporate Office in Quesnel, B.C. or
Vancouver, B.C.
West Fraser believes strongly in promoting from within and we
are looking for individuals who are interested in a full-time,
long-term career.
If this position sounds like the career for you, apply today in
confidence at www.westfraser.com/jobs and click
on the green "apply now" at the top of the page.
For more information on West Fraser and other career
opportunities, visit our website at www.westfraser.com/jobs.
We thank all candidates for their interest, only those
selected for an interview will be contacted.
Conditions d'emploi
Expérience minimum : 0 à 1 an
Niveau d'éducation minimum : 12e année ou l'équivalent
Langue : Anglais