Administrative Assistance
Services généraux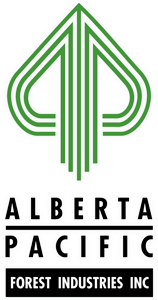 Date de publication : 30 juin 2022
Lieu d'emploi : Boyle
Numéro du poste : GWF-83522
Type d'emploi : Contractuel
Début : Immédiatement
Descriptions d'emploi
DATE: June 30, 2022
JOB NUMBER: 2022-54
HYBRID WORK: Not Eligible
LOCATION: Mill Site (Athabasca)


Who are we?

Al-Pac is the largest single-line kraft pulp producer in North America. We strive to be leaders in what we do, from our quality products, mill operations and responsible forest management practices, to the way we grow and develop our team members, and work with local communities. We are continuously investigating in new and innovative ideas, while delivering premium products with a commitment to strong environmental stewardship and corporate social responsibility – a commitment demonstrated by our long-standing Forest Stewardship Council® (FSC®) certification*.

We understand work is just one part of your life, and we strive to ensure our team members have a healthy work-life balance. We offer a compressed work week schedule, as well as a generous time-off policy starting with four weeks of vacation allowance.

Alberta-Pacific Forest Industries Inc. (Al-Pac) is seeking an Administrative Assistant in the Maintenance & Technical Services Business Unit.
The Administrative Assistant is responsible for providing general administrative support to the MRS team; including a wide variety of information requests; prepares and analyses trends and status reports, drawing data from a variety of sources within and outside the department. This position requires the team member to have a high degree of attention to detail, along with excellent skills in organization, time management, and problem-solving.


Role Responsibilities:

Collating and analyzing data using pre-set tools, methods and formats

Entering and attaching documentation to Work Orders and Assets in the company

Preparing tailored letters, emails and more complex reports and agendas and minutes of meetings for approval

Ordering all office furniture; office supplies and clothing (such as coveralls, jackets, etc.) as required

Preparing documents using a variety of computer applications such as Microsoft Office. Also responsible for gathering and summarizing data for special reports

Arranging venues, equipment, catering, accommodation, and travel for participants arriving from various locations to ensure the smooth running of medium scale events

Identifying within the team, instances of non-compliance with the organization's policies and procedures and/or relevant regulatory codes and codes of conduct, reporting these and escalating issues as appropriate


Role Requirements:

Post-Secondary administrative degree or diploma

Advanced computer applications skills (Microsoft PowerPoint, Word, Excel, Outlook)

3- 5 + years progressively related experience

Considered an asset:
o Experience in a forestry, manufacturing or an industrial environment.

What we offer:

This is a long-term, non-permanent position (18 months)

You will work out of our Mill Site (Near Athabasca)
Your working schedule is Monday-Thursday, 7am to 5pm

A competitive annual salary including paid pension and matching RRSP program, 4-week's annual vacation, company paid dental and extended health benefits, and many additional employee incentives

Relocation assistance is available for those who need to move into the local area



Please note our current opportunities are open to applicants for a limited time, resumes can be forwarded in confidence to alpac.careers@alpac.ca.


Successful external applicants must provide government issued proof of full vaccination for COVID-19 as a condition of employment. Proof of vaccination for COVID-19 will be requested upon acceptance of an offer of employment. Please note that for Alberta residents, only the government issued QR code is accepted as proof of vaccination.


Al-Pac is an equal opportunity employer and encourages applications from all qualified individuals. We wish to express our thanks to all applicants for their interest and effort in applying for the position; however, only candidates selected for an interview will be contacted.

Follow us on LinkedIn, Twitter and Facebook.
Conditions d'emploi
Expérience minimum : 2 à 5 ans
Niveau d'éducation minimum : Certificat/diplôme d'un collège ou d'un CEGEP
Certifications :
Langue : Anglais