Heavy Duty Mechanic
Métiers spécialisés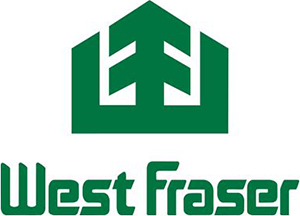 Date de publication : 01 décembre 2022
Lieu d'emploi : High Prairie
Type d'emploi : Alternance travail-études
Début : Immédiatement
Descriptions d'emploi
Heavy Duty Mechanic
Division-High Prairie Forest Products- Relocation
Assistance
Description of Job
West Fraser is a leading diversified forest products company,
listed on the TSX, NYSE and recognized for the eighth time, as one
of Canada's Top 100 Employers. West Fraser believes strongly in
promoting from within. We are looking for an individual interested
in a long-term career with us. We offer an excellent compensation
package including a competitive salary, excellent benefits, an
outstanding pension plan and relocation package.
Are you interested in working for a company that offers both a
challenging work environment and a rewarding career path? Our High
Prairie Forest Products division has an opportunity for a fully
certified:
Heavy Duty Mechanic
This position offers a challenging, diverse, and exciting
opportunity to become part of our team. Job duties will fall within
our Mobile Shop department. This position requires an individual
who will perform a variety of tasks related to the safe and
efficient application of the technical skills and knowledge of a
Heavy Duty Mechanic. Duties involve the repair and maintenance of
industrial equipment such as: Log loaders, Wheel Loaders,
Forklifts, and other mobile equipment used in the manufacture of
lumber. Continually ensuring the quality and standards of service
to safety and production must be maintained.
Our ideal candidate must possess:
A valid Inter-Provincial or Provincial Journeyperson mechanic
certification
Ability to read manuals and schematics
Knowledge of Hydraulics
Commitment to working safely and creating a safe workplace
Ability to work independently with little supervision
Organizational and planning skills
Flexible schedule for day, evening, and weekend shifts
Considered a strong asset:
Experience working in a fleet shop
Cummins and Cat engine experience
Strong Electrical background
High Prairie Forest Products is continuously looking for
individuals who are interested in a full-time long-term career. We
offer an excellent compensation package including: a competitive
wage, excellent benefits, and an outstanding pension plan. Our
employees can expect a challenging, stable, safe work environment
with career development opportunities.
The Town of High Prairie and the Municipal District of Big Lakes
are proud to join together to provide the residents of High Prairie
and surrounding communities with a spectacular indoor aquatic's
facility and The Gordon Buchanan Recreation Center to meet the
growing demand for recreation and leisure opportunities in our
region.
High Prairie is within 20 minutes of first-class sandy beaches.
Also within proximity to High Prairie are two Provincial Parks,
Hilliard's Bay and Winagami Lake. Hilliard's Bay boasts world class
open water fishing and a 190-site campground. Winagami Lake is a
bird watcher's paradise with over 200 observed bird species. Nearby
Kimiwan Lake in McLennan, Alberta is known as the Bird Capital of
Canada as it is the confluence of three major bird migration paths,
the Mississippi, Pacific and Central.
West Fraser believes inclusive, diverse teams build a more
vibrant workforce, safer operations, and a stronger company
overall. We strive to create workplaces and leadership teams that
are reflective of the diverse communities we are a part of. We will
not discriminate against any applicant for employment on the basis
of race, gender, national origin or any other protected legal
characteristic.
If this position sounds like the career for you, submit your
application at www.westfraser.com/jobs click "apply
now" in green at the top of the page.
We thank all candidates for their
interest; however, only those selected for an interview will be
contacted.
Conditions d'emploi
Expérience minimum : 0 à 1 an
Niveau d'éducation minimum : 12e année ou l'équivalent
Langue : Anglais