Pipefitter
Métiers spécialisés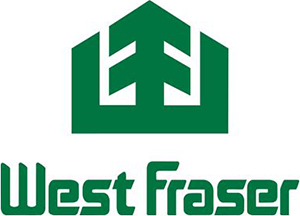 Date de publication : 01 décembre 2022
Lieu d'emploi : Quesnel
Type d'emploi : Alternance travail-études
Début : Immédiatement
Descriptions d'emploi
Are you an experienced Journeyperson Pipefitter looking for an
exciting career opportunity? Are you ready to take ownership and
grow an already dynamic global business? Cariboo Pulp is a West
Fraser and Mercer International joint venture located in Quesnel,
BC. We are currently looking for a motivated:
JOURNEYPERSON PIPEFITTER
Reporting to the Maintenance Supervisor, the Pipefitter will be
a key player in a company-wide continuous improvement effort
through daily use of troubleshooting and predictive, preventative
maintenance strategies. As a member of this high performing team
you will be responsible for working safely with all machinery
within the pulp mill.
The successful candidate is responsible for maintenance,
installation and repair of piping systems. The candidate is
required to be motivated individual while showcasing team
cooperation.
Our ideal Pipefitter candidate possesses:
A valid Inter-Provincial or BC Provincial Journeyperson
Pipefitter certification
Heavy industry experience
Commitment to working safely and creating a safe work
place
Strong communication and interpersonal skills
Able to work independently with little supervision
Flexibility that allows you to work days, evenings, or weekend
shifts
Our employees drive our success. We believe in providing
opportunities for growth and advancement and are looking for
someone who wants to build their career in our company. In addition
to competitive wages and benefits, Cariboo offers a stable,
rewarding career. Cariboo also offers an attractive relocation
package.
Cariboo Pulp and Paper is a forerunning producer of NBSK pulp as
well as clean "green" energy. Cariboo has been highly respected by
the global market for providing top quality product for over 40
years. Forward thinking ownership, capital investment and movement
towards bio-product opportunities has contributed to Cariboo's
longevity and bright future.
Quesnel has a population of approximately 25,000 and features
all major conveniences, including its own airport. Quesnel
offers affordable housing, modern recreational and educational
facilities, regular community events, as well as unlimited
recreational activities for the outdoor enthusiast. It doesn't take
long to feel part of Quesnel's welcoming community.
West Fraser believes inclusive, diverse teams build a more
vibrant workforce, safer operations, and a stronger company
overall. We strive to create workplaces and leadership teams that
are reflective of the diverse communities we are a part of. We will
not discriminate against any applicant for employment on the basis
of race, gender, national origin or any other protected legal
characteristic.
Interested applicants should apply
online by sending their resume, cover letter, and
proof of qualifications in confidence. To apply, click on our job
ad at www.westfraser.com/jobs and
then click "apply now" in green at the top of the page.
For more information on West Fraser and our current
opportunities, visit our website at: www.westfraser.com/jobs
We thank all candidates for their interest; however, only
those selected for an interview will be contacted.
Conditions d'emploi
Expérience minimum : 0 à 1 an
Niveau d'éducation minimum : 12e année ou l'équivalent
Langue : Anglais