Reliability Engineer
Sciences et ingénierie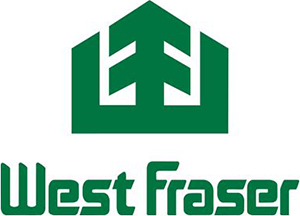 Date de publication : 01 décembre 2022
Lieu d'emploi : Quesnel
Type d'emploi : Alternance travail-études
Début : Immédiatement
Descriptions d'emploi
Cariboo Pulp is a West Fraser and Mercer International joint
venture located in Quesnel, BC. We have an immediate opening for
the growing and dynamic role of:
Reliability
Engineer
The successful candidate will have strong mechanical knowledge,
exemplary computer skills, a keen interest in reliability, an
attitude that all failures are preventable, effective problem
solving skills, and a desire to improve processes/equipment. CPP
provides an exciting and collaborative work environment for an
engineer who is seeking challenge and growth.
Reporting to the Maintenance and Reliability Manager, your
responsibilities would include:
Predictive and preventative maintenance support, root cause
investigation participation, and implementation of continuous
improvement strategies using accepted best practices.
Provide support with respect to equipment modifications,
capital projects, maintenance support for shutdowns,
troubleshooting, and working with outside contractors and
specialists.
Support operational activities such as equipment assessment,
materials verification, trouble shooting, and preparing
operational/maintenance procedures and guidelines.
Guiding efforts to ensure reliability and maintainability of
equipment, processes, and control systems.
Applying value analysis for decisions to repair versus replace,
repair versus redesign and build versus buy decisions.
Being accountable for project safety, costs, scheduling and
construction/contractor resources.
Collaborating with the leadership team in coordinating
strategic area reliability plans.
Qualifications:
Minimum Bachelor's Degree in Mechanical Engineering
Excellent interpersonal and self-management skills
Outstanding computer skills
Demonstrated leadership abilities and the motivation to
advance
Ability to work independently as well as part of a team
Our highly competitive compensation package
includes:
Competitive base salary with annual bonus opportunity
Outstanding benefits package including medical, dental,
pension, life insurance, disability, accident insurance, vacation,
and holidays
Relocation assistance
Location Summary:
Cariboo offers a comprehensive relocation package to
assist your move to Quesnel. Located in central BC, Quesnel has a
population of approximately 25,000 and features all major
conveniences, including its own airport. Quesnel offers
affordable housing, modern recreational and educational facilities,
regular community events, as well as unlimited recreational
activities for the outdoor enthusiast. It doesn't take long to feel
part of Quesnel's welcoming community.
About West Fraser:
West Fraser is a leading forest products company. We are listed
on the TSX, NYSE, and recognized for the eighth time, as one of
Canada's Top 100 Employers. Our goals are straightforward –
leadership through safety, profit, responsibility in communities,
excellence in people and strength in products.
West Fraser Timber has over 60 locations across Canada, the
United States, and Europe. We believe strongly in promoting from
within and pride ourselves on providing a challenging environment
with continuous development. The successful candidate should be
interested in future growth opportunities within the company. West
Fraser offers an excellent compensation package including a
competitive salary, excellent benefits, and an outstanding pension
plan.
West Fraser believes inclusive, diverse teams build a more
vibrant workforce, safer operations, and a stronger company
overall. We strive to create workplaces and leadership teams that
are reflective of the diverse communities we are a part of. We will
not discriminate against any applicant for employment on the basis
of race, gender, national origin or any other protected legal
characteristic.
Apply now at www.westfraser.com/jobs and discover
more about our current opportunities!
Discover more about West Fraser's current initiatives,
opportunities, and more, by visiting us on LinkedIn and Facebook.
Conditions d'emploi
Expérience minimum : 0 à 1 an
Niveau d'éducation minimum : 12e année ou l'équivalent
Langue : Anglais