System Network Administrator - Operational Technology
Services généraux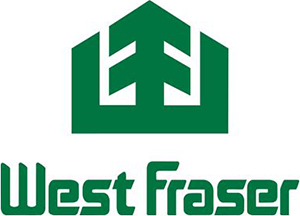 Date de publication : 16 janvier 2023
Lieu d'emploi : Quesnel
Type d'emploi : Alternance travail-études
Début : Immédiatement
Descriptions d'emploi
West Fraser is a leading diversified forest products company. We
are listed on the TSX, NYSE and recognized for the eighth time, as
one of Canada's Top 100 Employers and one of Canada's Best
Employers for Recent Graduates. Are you interested in working for a
company that offers both a challenging work environment and a
rewarding career path? We are a growing Company looking for
talented people to be part of our team. Our Information Technology
group has the following opportunity at our Quesnel, BC
location:
Systems Network
Administrator – Operational Technology
The System Network Administrator, is responsible for technical
implementation and support for West Fraser's OperationalEdge
infrastructure and major ITOT projects and initiatives. This
position will report directly to the Operational Technology
Manager.
Your Responsibilities
Administration and troubleshooting of Windows 2012/2016/2019
servers including diagnosis and remediation of operating system
issues, fulfillment of requested changes
Support the deployments of next-generation firewalls within our
manufacturing environments
Support the BeyondTrust – Privileged Remote Vendor Access
system.
Support the standardization and secure deployment of Data
Gathering SystemsHistorians
Support the standardization and secure deployment of IP camera
systems
Create and maintain documentation as need is identified, and as
directed
In emergency situations provide 'out of business hours' support
to ensure security and integrity, continuity, and availability of
infrastructure systems
Support the corporate security team on both reactive and
proactive security remediation tasks and projects
Other duties as directed by the Operational Technology
Manager
Position Requirements
Experience in administration of Windows servers
Experience in administration of Windows desktops
Experience with Active Directory and Domain environments
Knowledge of network and other related technologies
Troubleshooting methodologies experience
Education & Experience
Certificate, Diploma or Degree in Information Technology,
Engineering, or a certified Journeyperson (Instrumentation or
Electrical)
Certification & Skills
Demonstrated success in alignment with West Fraser Values
Microsoft Infrastructure Certifications are an asset
Occasional evening and weekend coverage for system related
service disruptions and security events will be required for this
position. Occasional travel within Canada and to the United States
may also be required.
West Fraser Timber has over 60 locations across Canada, the
United States and Europe. We believe strongly in promoting from
within and pride ourselves on providing a challenging environment
with continuous development. The successful candidate should be
interested in future growth opportunities within the
company. West Fraser offers an excellent compensation package
including a competitive salary, excellent benefits and an
outstanding pension plan.
Conditions d'emploi
Expérience minimum : 0 à 1 an
Niveau d'éducation minimum : 12e année ou l'équivalent
Langue : Anglais