Process Engineering Co-op Student
Opérations forestières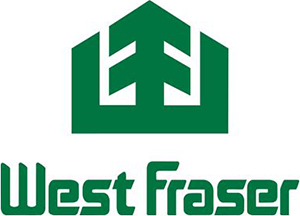 Date de publication : 16 janvier 2023
Lieu d'emploi : Quesnel
Type d'emploi : Alternance travail-études
Début : Immédiatement
Descriptions d'emploi
West Fraser is a leading forest products company in
North America. Recognized for the seventh time as one of
Canada's Top 100 Employers and one of Canada's Best Employers for
Recent Graduates, we continue to grow. Our goals
are straightforward – excellence in people, responsibility in
communities, leadership, profitability, challenge, and growth.
We have an exciting 4 or 8-month co-op employment opportunity at
the Cariboo Pulp & Paper mill for a chemical engineering
student starting in May 2023.
PROCESS ENGINEER CO-OP –
QUESNEL BC
Reporting to the Process Engineering Superintendent, this will
be an excellent opportunity to work in an industrial setting and
learn about the Kraft pulp making process.
Key responsibilities may include:
Review P&ID's with a process engineer
Perform optimization trials and write reports
Perform cost optimization calculations
Provide process engineering assistance to an area team
Create models and perform simulations to optimize a unit
operation
Work with a project team to develop capital projects
Other duties as assigned
Qualifications:
Currently enrolled in a post-secondary chemical engineering
program with good grades
Interested in learning about the Kraft pulp making process
Be able to communicate effectively in oral and written form
with all levels of the organization
Problem solving and project management skills
Ability to work effectively in a team environment
Have the desire to learn, grow, and succeed
Embody the West Fraser traits of integrity, humility, teamwork,
frugality, innovation, competitiveness, and respect
You will gain skills including:
Health and safety awareness
Knowledge of mill operations
Usage of business systems
Organization and prioritization
Troubleshooting and problem solving
Cariboo Pulp has just over 300 employees. Cariboo Pulp is a
joint venture between its managing partner, West Fraser Mills, and
Mercer International. In addition to producing nearly 1000 tonnes
per day of pulp, Cariboo Pulp is an electrical exporter.
Located in central B.C., Quesnel has a population of
approximately 25,000 and features all major conveniences, including
its own airport. Quesnel offers affordable housing, modern
recreational and educational facilities, regular community events,
as well as unlimited recreational activities for the outdoor
enthusiast. It doesn't take long to feel part of Quesnel's
welcoming community.
We thank all applicants for their interest; however, only
those short-listed will be contacted.
Conditions d'emploi
Expérience minimum : 0 à 1 an
Niveau d'éducation minimum : 12e année ou l'équivalent
Langue : Anglais