Assistant Forester - Planning
Opérations forestières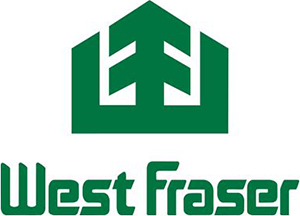 Date de publication : 16 janvier 2023
Lieu d'emploi : Fraser Lake
Type d'emploi : Alternance travail-études
Début : Immédiatement
Descriptions d'emploi
West Fraser is a leading diversified North American forest
products company listed on the TSX. Rated as one of Canada's Top
100 Employers for ten years. We are a growing company looking for
talented people to be part of our team. West Fraser believes
strongly in promoting from within. We are looking for an individual
interested in a long-term career with us. We offer an excellent
compensation package, including a competitive salary, excellent
benefits, an outstanding pension plan, and a relocation
package.
Are you interested in working for a company that offers a
challenging work environment and a rewarding career path? The
Woodlands Team at our Fraser Lake division has an opportunity for a
highly motivated professional to fill the role of:
Assistant Forester –
Planning
Starting your career as an Assistant
Forester allows you to extend your knowledge in planning on the
Woodland's Team. You will have the opportunity to gain skills
through assigned roles and responsibilities within the planning
department, emphasizing gaining a wide range of practical
experience in forestry. As an Assistant Forester within our
division, you will play an integral role in the planning and timber
development processes. Reporting to the Planning Superintendent,
you will work in all areas of our woodlands operation. You will
enjoy a balanced mix of field and office work. There will be future
opportunities for advancement as new skills are acquired and
opportunities become available throughout the many Woodland groups
of West Fraser.
Responsibilities include a full range of forest planning
activities:
The planning team works closely with various stakeholders to
ensure the development of stewardship & management plans and,
silviculture prescriptions & cutting permits while ensuring
strict adherence to current legislation and land use planning
practices. This role is tasked with implementing the operational
planning of road construction and harvesting programs related to
various forest tenures while considering best methods and other
related operational & strategic planning duties.



Planning: block and road layout, watercourse crossing
assessments
Timber reconnaissance
Supervision of consultants
Preparation and submission of cutting and permit
applications
Safety and environmental performance
Our ideal candidate would have the
following:
Be a recognized forestry school graduate, be an RPF, RFT, or be
eligible to enroll as a Forester-In-Training or Trainee Forest
Technologist with the Association of BC Forest Professionals.
Knowledge of BC forest legislation
Strong interpersonal and organizational skills
Excellent oral, written, and electronic communication
skills
Preference will be given to candidates with previous experience
in an industrial forest setting. The successful candidate should
have a passion for the outdoors and be eager to learn new
skills.
Fraser Lake is a growing close-knit community with excellent
year-round recreational activities and medical facilities. Our
mills and forest operations are an integral part of the communities
in which we operate, providing economic stability to employees and
families that live in and around the area. For more information,
visit: www.fraserlake.ca
West Fraser believes inclusive and diverse teams build a more
vibrant workforce, safer operations, and a stronger company
overall. We strive to create workplaces and leadership teams that
reflect the diverse communities we are a part of. We will not
discriminate against any applicant for employment based on race,
gender, national origin, or any other protected legal
characteristic.
If this position sounds like a career for you, submit your
application at https://www.westfraser.com/careers
and click "apply now" in green at the top of the page.
For more information on West Fraser and our current
opportunities, visit our website at:
https://www.westfraser.com/careers.
We thank all candidates for their interest; however, only
those selected for an interview will be contacted.
Conditions d'emploi
Expérience minimum : 0 à 1 an
Niveau d'éducation minimum : 12e année ou l'équivalent
Langue : Anglais