Certified Electrician
Métiers spécialisés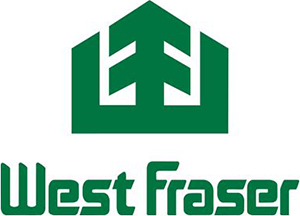 Date de publication : 16 janvier 2023
Lieu d'emploi : Quesnel
Type d'emploi : Alternance travail-études
Début : Immédiatement
Descriptions d'emploi
West Fraser is a leading diversified forest products company,
listed on the TSX and NYSE. Recognized for the eighth time as
one of Canada's Top 100 Employers, we are a growing company looking
for talented people to be part of our team. Our Quesnel Sawmill
division has an opportunity for a:
CERTIFIED
ELECTRICIAN
Reporting to the Electrical Supervisor, the preferred candidate
is an Industrial Electrician with a good understanding of process
systems, PLC Controls, HMI Programming, and motor control systems.
Attention to safety and efficiency is a must. Good interpersonal
and communication skills are also required to work in our team
environment.
Specific duties include:
Ensuring the operation of electrical systems and equipment by
completing preventive maintenance requirements and troubleshooting
problems on all manufacturing equipment programmable controllers,
transformers, and machinery wiring; following electrical codes,
manuals, schematic diagrams, blueprints, and other
specifications
Repairing and replacing as necessary, electrical systems and
equipment by diagnosing malfunctioning apparatus, such as
transformers, motors, and lighting fixtures; determining faulty
wiring, inspecting and testing malfunctioning machinery
Controlling downtime by continual improvement on all sawmill
manufacturing equipment.
Preparing electrical maintenance reports by collecting,
analyzing and summarizing information and trends. Making
recommendations as necessary for improvements
Maintaining a safe and clean working environment by complying
with health and safety practices and use of personal protective
equipment
Contributing to team effort by accomplishing related
results
Maintaining documentation as required by Electrical Safety
Authority
Performing systematic quality checks on all work performed
Our ideal candidate possesses:
A valid Inter-Provincial or Provincial Journeyperson electrical
certification
Ability to read blue prints, plans and schematics
Electrical aptitude and excellent problem solving skills
Commitment to working safely and creating a safe work
place
Strong communication and interpersonal skills
Ability to work independently with little supervision
Organizational and planning skills
Flexible schedule to work day, evening, graveyard and weekend
shifts
Leadership qualities
Considered a strong asset:
Previous experience working in a sawmill, planer mill or with
forest products
A Red Seal Certificate
A thorough understanding of Allen Bradley Servo Drives, VFD
Drives, HMI programming Controllogix PLCs and hydraulics
systems.
West Fraser Timber has over 60 locations across Canada, the
United States and Europe. We believe strongly in promoting from
within and pride ourselves on providing a challenging environment
with continuous development. The successful candidate should be
interested in future growth opportunities within the
company. West Fraser offers an excellent compensation package
including a competitive salary, excellent benefits and an
outstanding pension plan.
Quesnel has a population of approximately 25,000 and features
all major conveniences, including its own airport. Quesnel
offers affordable housing, modern recreational and educational
facilities, regular community events, as well as unlimited
recreational activities for the outdoor enthusiast. It doesn't take
long to feel part of Quesnel's welcoming community.
West Fraser believes inclusive, diverse teams build a more
vibrant workforce, safer operations, and a stronger company
overall. We strive to create workplaces and leadership teams that
are reflective of the diverse communities we are a part of. We will
not discriminate against any applicant for employment on the basis
of race, gender, national origin or any other protected legal
characteristic.
If this position sounds like the career for you, apply at
www.westfraser.com/jobs
click "apply now" in green at the top of the page.
For more information on West Fraser and our current
opportunities, visit our website at: www.westfraser.com/jobs
We thank all candidates for their interest;
however, only those selected for an interview will be
contacted.
Conditions d'emploi
Expérience minimum : 0 à 1 an
Niveau d'éducation minimum : 12e année ou l'équivalent
Langue : Anglais