4th / 3rd Class Power Engineer
Métiers spécialisés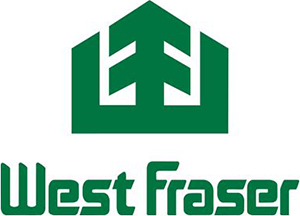 Date de publication : 16 janvier 2023
Lieu d'emploi : Quesnel
Type d'emploi : Alternance travail-études
Début : Immédiatement
Descriptions d'emploi
4th / 3rd CLASS POWER ENGINEER
Are you an experienced Power Engineer looking for an exciting
career opportunity? Are you ready to take ownership and grow with a
dynamic global business? Cariboo Pulp and Paper is currently
looking for a motivated professional to fill the role of
4th or 3rd Class Power
Engineer.
Our employees drive our success. We believe in providing
opportunities for growth and advancement and are looking for
someone who wants to build their career in our company. In addition
to competitive salaries, Cariboo offers a generous pension plan,
flexible benefits package, opportunities for training, development,
and a stable, rewarding career.
Specific responsibilities include:
Maintaining a safe work environment
Ensuring consistent operations of the Steam Plant in a pulp
mill
Work towards achieving operating target goals
Facilitating the reliable supply of services to the mill
Operating in a shift crew
Operating a wide variety of equipment including:
Power/package boilers
Turbo-generators
Chemical recovery boiler
Re-caust & Lime Kiln
Evaporators and concentrators
Water treatment and Effluent treatment plants
Hog conveyors and outside services etc.
Our ideal candidate will have:
Experience as a power engineer with increasing
responsibility
A 4th or 3rd class power engineering
certificate
Proven ability to multitask in a fast-paced environment
Strong organizational and communication skills
Excellent interpersonal and team building skills
Demonstrated problem solving, troubleshooting and analytical
skills
Desire to progress, learn, grow, and succeed
Physical ability to work 12-hour shifts
Located in Quesnel BC, Cariboo Pulp and Paper is a forerunning
producer of NBSK pulp as well as clean, green energy. Cariboo has
been highly respected by the global market for providing top
quality product for over 40 years. Forward thinking ownership,
capital investment, and movement towards bio-product opportunities
has contributed to Cariboo's longevity and bright future.
Quesnel has a population of approximately 25,000 and features
all major conveniences, including its own airport. Quesnel
offers affordable housing, modern recreational and educational
facilities, regular community events, as well as unlimited
recreational activities for the outdoor enthusiast. It doesn't take
long to feel part of Quesnel's welcoming community.
West Fraser believes inclusive, diverse teams build a more
vibrant workforce, safer operations, and a stronger company
overall. We strive to create workplaces and leadership teams that
are reflective of the diverse communities we are a part of. We will
not discriminate against any applicant for employment on the basis
of race, gender, national origin or any other protected legal
characteristic.
We thank all applicants for their interest; however, only
those short-listed will be contacted.
Conditions d'emploi
Expérience minimum : 0 à 1 an
Niveau d'éducation minimum : 12e année ou l'équivalent
Langue : Anglais