Accountant
Services généraux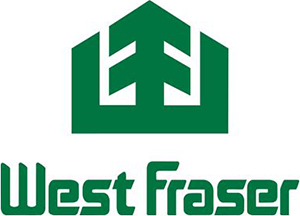 Date de publication : 16 janvier 2023
Lieu d'emploi : Quesnel
Type d'emploi : Alternance travail-études
Début : Immédiatement
Descriptions d'emploi
Are you ready to join an industry that provides a real work/life
balance, opportunities for the future, and challenge and
satisfaction in a green and sustainable industry? Here is your
opportunity! Cariboo Pulp & Paper is a forerunning producer of
NBSK pulp as well as clean, green energy. Forward thinking
ownership, capital investment and movement towards bio-product
opportunities has contributed to Cariboo's longevity and very
bright future.
Cariboo Pulp is a West Fraser and Mercer International joint
venture located in Quesnel, BC. We have an immediate opening for
the role of:
Accountant
Reporting to the Controller, the ideal candidate should possess
strong analytical skills, exceptional problem-solving skills, a
flair for numbers, be highly organized, and have excellent
leadership skills.
Responsibilities:
Leadership:
Provide leadership in cost management for major capital and
maintenance projects to the following groups: Cariboo Operating
Committee, Operations, Project management, Joint Venture partners,
Capital and General accounting.
Drive the reporting and management of major capital and
maintenance projects with project management, unlocking the full
potential of project management to bring their projects in on
budget.
Work with the Capital accounting group to understand and
communicate financial positions on key projects.
Provide performance feedback to operations team members;
and,
Participate with other finance team members in the organization
on various corporate initiatives.
Communication and Collaboration:
Develop and maintain strong relationships with internal teams,
site management and joint venture partners.
General Ledger:
Oversight of account balances and contents; and,
Reconciliation of key balance sheet metrics and processes.
Manage the utilization of appropriate financial processes to
ensure for the accuracy and integrity of financial data.
Accounting Processes and Analysis:
Promote continuous process improvements to ensure that Cariboo
finance and accounting processes are effective, flexible, and
scalable.
Identify financial process efficiency opportunities throughout
the mill.
Review and assist with accrual analysis processes; and,
Drive finance/accounting cost reductions.
Internal Control Processes:
Monitor internal controls and procedures within the Cariboo
Accounting group to ensure adherence by all staff.
Strengthen compliance programs and internal controls.
Monitor key SOX controls.
Our ideal candidate would have:
Post-secondary degree in Accounting, Commerce, Finance, or a
related field; and,
Chartered Professional Accounting designation (CPA) or working
towards.
Minimum of 3 years of relevant work experience.
Demonstrated experience in effective time management in a fast-
paced environment.
A solid track record of adding value to the business.
Strong interpersonal skills with the ability to effectively
collaborate with other teams.
Team player that can work with various levels of the
organization.
Self-directed and capable of working within a continuously
changing environment.
Excellent communication skills, both written and verbal, and
the ability to work effectively in a team environment and
independently.
Instills confidence and develops strong relationships
quickly.
Ability to multi-task, prioritize effectively and meet
reporting deadlines.
Our highly competitive compensation package
includes:
Competitive base salary with annual bonus opportunity
Outstanding benefits package including medical, dental,
pension, life insurance, disability, accident insurance, vacation,
and holidays
Relocation assistance
Location Summary:
Cariboo offers a comprehensive relocation package to
assist your move to Quesnel. Located in central BC, Quesnel has a
population of approximately 25,000 and features all major
conveniences, including its own airport. Quesnel offers
affordable housing, modern recreational and educational facilities,
regular community events, as well as unlimited recreational
activities for the outdoor enthusiast. It doesn't take long to feel
part of Quesnel's welcoming community.
About West Fraser:
West Fraser is a leading forest products company. We are listed
on the TSX, NYSE, and recognized for the eighth time, as one of
Canada's Top 100 Employers. Our goals are straightforward –
leadership through safety, profit, responsibility in communities,
excellence in people and strength in products.
West Fraser Timber has over 60 locations across Canada, the
United States, and Europe. We believe strongly in promoting from
within and pride ourselves on providing a challenging environment
with continuous development. The successful candidate should be
interested in future growth opportunities within the company. West
Fraser offers an excellent compensation package including a
competitive salary, excellent benefits, and an outstanding pension
plan.
West Fraser believes inclusive, diverse teams build a more
vibrant workforce, safer operations, and a stronger company
overall. We strive to create workplaces and leadership teams that
are reflective of the diverse communities we are a part of. We will
not discriminate against any applicant for employment on the basis
of race, gender, national origin or any other protected legal
characteristic.
Apply now at www.westfraser.com/jobs and discover
more about our current opportunities!
Discover more about West Fraser's current initiatives,
opportunities, and more, by visiting us on LinkedIn and Facebook.
Leadership through safety, profit, responsibility in
communities, excellence in people and strength in
products.
Conditions d'emploi
Expérience minimum : 0 à 1 an
Niveau d'éducation minimum : 12e année ou l'équivalent
Langue : Anglais