Instrumentation & Electrical Engineer / Technologist
Sciences et ingénierie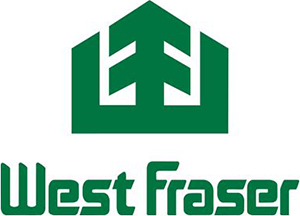 Date de publication : 16 janvier 2023
Lieu d'emploi : Quesnel
Type d'emploi : Alternance travail-études
Début : Immédiatement
Descriptions d'emploi
Cariboo Pulp is a West Fraser and Mercer International
joint venture located in Quesnel, BC.
We have an immediate opening in the Engineering Department for
the role of:
Instrumentation & Electrical Engineer / Technologist
Are you a natural leader looking for an exciting career
opportunity? Are you ready to take ownership and grow an already
dynamic global business?
Are you ready to join an industry that provides a real work/life
balance and opportunities for the future in a green and sustainable
industry? We're looking to build our high-performing team with
passionate people seeking interesting work in a dynamic
environment.?
Cariboo Pulp & Paper is a forerunning
producer of NBSK pulp as well as clean, green
energy. Forward thinking ownership, capital investment,
and movement towards bio-product opportunities has contributed to
Cariboo's longevity and very bright future.
Reporting to the Engineering Superintendent, the Instrumentation
and Electrical Engineer is responsible for managing high
voltage and power distribution
infrastructure while supporting the safe, reliable production of
pulp. As the E&I Engineer, you will be responsible for annual
high-voltage inspections, planning and executing capital projects
to modernize Cariboo Pulp's electrical infrastructure, and
supporting the E&I maintenance team on critical infrastructure
jobs. In this role, you will become learn about all areas of the
kraft pulp production process and interact with management and
superintendents daily.
Cariboo offers competitive salaries, top-end pension
plan, flexible benefits, opportunity for development, advancement,
and most importantly, the opportunity to make a positive difference
in a renewable industry.
Key responsibilities include:
E&I engineering, budgeting, execution, and
support of capital and maintenance projects
Design and implementation of electrical and instrumentation
installation
Identify aging electrical assets and develop multi-year
modernization plans
Maintain plant standards and AutoCAD drawings for E&I
assets
Supervise contractor crews during project execution and annual
maintenance shutdowns
Provide technical expertise to Cariboo Pulp's E&I
Maintenance crews
Act as technical expert on Cariboo Pulp's distribution
equipment and turbo generators
Qualifications:
Electrical Technologist Diploma OR
Electrical Engineering Degree
Excellent interpersonal and leadership skills
Ability to communicate effectively in oral and written
form
The desire to progress, learn, grow, and succeed
The following would be considered a strong asset:
Experience maintaining electrical distribution equipment
Experience in an industrial environment with
VFDs, PLCs, MCCs, DCS
Experience with various electrical systems (600V-13.8kV)
Experience in an operating plant environment
Demonstrated successful execution of E&I Projects including
design, specification, contracting, install, commissioning, and
operations/maintenance turnover
Strong knowledge of PLC/DCS programming is
preferred.
Cariboo offers a comprehensive relocation
package to assist your move to Quesnel. Located in
central BC, Quesnel has a population of approximately 25,000 and
features all major conveniences, including its own airport.
?Quesnel offers affordable housing, modern recreational and
educational facilities, regular community events, as well as
unlimited recreational activities for the outdoor enthusiast. It
doesn't take long to feel part of Quesnel's welcoming
community.?
A family business at heart since 1955, West Fraser values
excellence in performance and people, challenge and satisfaction,
and profitability and growth. We practice leadership in our field
and responsibility in our communities. We are a diversified wood
products company with more than 60 facilities in Canada, the United
States, the United Kingdom, and Europe. From responsibly sourced
and sustainably managed forest resources, the Company produces
lumber, engineered wood (OSB, LVL, MDF, plywood, particleboard),
and other products including pulp, newsprint, wood chips, and
renewable energy. West Fraser is publicly traded on the NYSE and
TSX under the symbol WFG. For more information on the Company and
our current opportunities, visit our website at:
www.westfraser.com/jobs
We thank all candidates for their interest; however, only
those selected for an interview will be contacted.
Conditions d'emploi
Expérience minimum : 0 à 1 an
Niveau d'éducation minimum : 12e année ou l'équivalent
Langue : Anglais