Instrumentation Mechanic/Technologist
Métiers spécialisés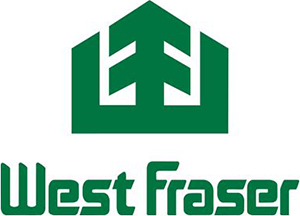 Date de publication : 16 janvier 2023
Lieu d'emploi : Quesnel
Type d'emploi : Alternance travail-études
Début : Immédiatement
Descriptions d'emploi
West Fraser is a leading diversified wood products company and
listed on the NYSE and TSX. Recognized as one of Canada's Top 100
Employers for 2022 and BC's Top Employers for 2021, we are a
growing company looking for talented people to be part of our
team.
Cariboo Pulp is a West Fraser and
Mercer International joint venture located in Quesnel, BC. We are
currently looking for a motivated:
Journeyperson
Instrumentation Mechanic/Technologist
Reporting to the E&I Supervisor, the Instrumentation
Mechanic/Technologist will perform their duties as a member of the
Electrical and Instrumentation department and collaborate with
other departments of the division.
Regular work schedule:
Monday to Thursday, nine hour day shifts
Every second Friday off, with the other Friday being an eight
hour shift
This means working four days one week and five days the next
week, averaging to 80 hours of work per pay period
Responsibilities:
Work on instruments ranging from pressure transducers,
weightometers, flow controllers, various level and temperature
sensors; ensure all systems are wired to communicate with the
DCS;
Responsible for instrumentation equipment maintenance;
Regular field and programming troubleshooting / adjustments of
equipment;
Ensure that the instrument readings are reliable and accurate
at all times;
Maintain a clean and safe work environment;
Delta V programming and hardware maintenance;
PM and repair of various site analyzers;
Any other duties required by the Supervisor.
Our ideal candidate will have:
Journeyperson Instrumentation Mechanic or Instrumentation
Technologist
Willingness and ability to work over-time and weekends
occasionally
Industrial experience
Experience in reading engineering drawings
Experience in troubleshooting equipment issues with electrical
and instrumentation
Experience using a computer for record keeping and
documentation
Ability to communicate effectively and constructively, as well
as good verbal and written English skills.
Strong interpersonal and organizational skills
Comprehension of complex work instructions and documentation as
well as the ability to perform duties with little direction.
Location Summary:
Cariboo Pulp and Paper is a forerunning producer of NBSK pulp as
well as clean "green" energy. Quesnel has a population of
approximately 25,000 and features all major conveniences, including
its own airport. Quesnel offers affordable housing, modern
recreational and educational facilities, regular community events,
as well as unlimited recreational activities for the outdoor
enthusiast. It doesn't take long to feel part of Quesnel's
welcoming community. For more information on the city of Quesnel,
visit https://www.quesnel.ca/.
Our highly competitive compensation package
includes:
Competitive base salary with annual bonus
opportunity
Outstanding benefits package including medical, dental,
pension, life insurance, disability, accident insurance, vacation,
and holidays
About West Fraser:
West Fraser is a leading forest products company. We are listed
on the TSX, NYSE, and recognized for the eighth time, as one of
Canada's Top 100 Employers. Our goals are straightforward –
leadership through safety, profit, responsibility in communities,
excellence in people and strength in products.
West Fraser Timber has over 60 locations across Canada, the
United States, and Europe. We believe strongly in promoting from
within and pride ourselves on providing a challenging environment
with continuous development. The successful candidate should be
interested in future growth opportunities within the company. West
Fraser offers an excellent compensation package including a
competitive salary, excellent benefits, and an outstanding pension
plan.
West Fraser believes inclusive, diverse teams build a more
vibrant workforce, safer operations, and a stronger company
overall. We strive to create workplaces and leadership teams that
are reflective of the diverse communities we are a part of. We will
not discriminate against any applicant for employment on the basis
of race, gender, national origin or any other protected legal
characteristic.
Apply now at www.westfraser.com/jobs and discover
more about our current opportunities!
Internal Applicants click here: https://t11.ultipro.ca
Discover more about West Fraser's current initiatives,
opportunities, and more, by visiting us on LinkedIn and Facebook.
Leadership through safety, profit, responsibility in
communities, excellence in people and strength in
productivity.
Conditions d'emploi
Expérience minimum : 0 à 1 an
Niveau d'éducation minimum : 12e année ou l'équivalent
Langue : Anglais