Edson Forest Products - Summer Students (Sawmill)
Opérations forestières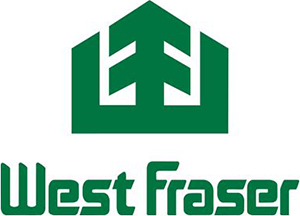 Date de publication : 08 février 2023
Lieu d'emploi : Edson
Type d'emploi : Alternance travail-études
Début : Immédiatement
Descriptions d'emploi
Listed on the TSX, West Fraser is a leading diversified North
American forest products company. Recognized for the eighth time as
one of Canada's Top 100 Employers and one of Canada's Best
Employers for Recent Graduates, we continue to grow.
Are you interested in working for a company that offers both a
challenging work environment and a rewarding career path? Edson
Sawmill, a division of West Fraser, located in Edson, Alberta has
openings for:
2023 SUMMER STUDENTS
We are currently seeking applicants for general, term employment
for the upcoming summer.
Our ideal candidates will have:
A desire to learn, grow and succeed
Strong organizational and communication skills
Excellent interpersonal and crew building skills
The flexibility to work all shifts or weekend clean-up
Applicants must:
Be currently attending at a Post Secondary institution
Provide proof of attending a Post-Secondary institution in
2023, as well as proof of enrollment in the 2023 school year
Location Summary:
Edson is located 2 hours west of Edmonton and 2 hours east of
Jasper National Park. Edson is a growing community of approximately
9,000 permanent residents and has a full range of recreational and
cultural facilities. People from Edson enjoy outdoor hockey,
camping, hiking, hunting, fishing, downhill and cross country
skiing, curling, kayaking, golfing and various outdoor and indoor
activities. With a friendly "small town" atmosphere and some great
recreational and cultural facilities, once you get a taste of
living in Edson you'll be hooked.
About West Fraser:
West Fraser is a leading forest products company. We are listed
on the TSX, NYSE, and recognized for the eighth time, as one of
Canada's Top 100 Employers. Our goals are straightforward –
leadership through safety, profit, responsibility in communities,
excellence in people and strength in products.
West Fraser Timber has over 60 locations across Canada, the
United States, and Europe. We believe strongly in promoting from
within and pride ourselves on providing a challenging environment
with continuous development. The successful candidate should be
interested in future growth opportunities within the company. West
Fraser offers an excellent compensation package including a
competitive salary, excellent benefits, and an outstanding pension
plan.
West Fraser believes inclusive, diverse teams build a more
vibrant workforce, safer operations, and a stronger company
overall. We strive to create workplaces and leadership teams that
are reflective of the diverse communities we are a part of. We will
not discriminate against any applicant for employment on the basis
of race, gender, national origin or any other protected legal
characteristic.
Apply now at www.westfraser.com/jobs and discover
more about our current opportunities!
Internal Applicants click here: https://t11.ultipro.ca
Discover more about West Fraser's current initiatives,
opportunities, and more, by visiting us on LinkedIn and Facebook.
Leadership through safety, profit, responsibility in
communities, excellence in people and strength in
products.
Conditions d'emploi
Expérience minimum : 0 à 1 an
Niveau d'éducation minimum : 12e année ou l'équivalent
Langue : Anglais