3rd Class Chief Power Engineer
Métiers spécialisés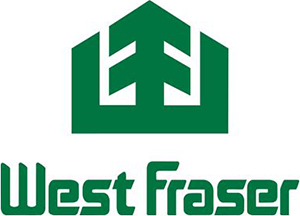 Date de publication : 05 mars 2023
Lieu d'emploi : Hinton
Type d'emploi : Alternance travail-études
Début : Immédiatement
Descriptions d'emploi
West Fraser is a leading diversified North American forest
products company, listed on the TSX. Recognized as one of Canada's
Top 100 Employers and nominated as one of Canada's Best Employers
for Recent Graduates, we are a growing company looking for talented
people to be part of our team. Are you interested in working for a
company that offers both a challenging work environment and a
rewarding career path? Hinton Wood Products division has an
opportunity for a highly skilled:
3rd Class chief
power engineer
Reporting to our Planer Superintendent, you will be responsible for
safe and optimum operation of Hinton Wood Products energy system,
including all thermal oil systems and pressure vessels.
Specific responsibilities include:
Providing leadership, direction, and supervision to the energy
plant crew
Safety management including orientation, training, worker
observations, identifying and correcting safety hazards, accident
and near miss investigations, emergency protection systems and site
audits
Ensuring optimum operation of the energy systems
Operating cost control
Capital projects
Contractor management
Maintenance shutdown planning and scheduling
Reliability management including monitoring oil analysis
reports, operator care rounds, lubrication, and spare parts
management
Ensuring compliance of all ABSA, OHS, and other government
regulations
Preferred candidates will have:
A 3rd Class Power Engineering Certificate or a
4th class with progress towards a 3rd
Proven leadership skills and experience
Industrial experience including thermal oil
Strong organizational and communication skills
Excellent interpersonal and team building skills
Demonstrated problem solving, troubleshooting and analytical
skills
Desire to progress, learn, grow, and succeed
West Fraser offers a comprehensive relocation package to assist
your move. West Fraser believes strongly in promoting from within
and we are looking for individuals who are interested in a
full-time, long-term career. The successful candidate should be
interested in future growth opportunities within the company.
We offer an excellent compensation package including a competitive
wage, excellent benefits and an outstanding pension plan.
The town of Hinton is a family-friendly community located 20
minutes east of Jasper National Park and 2.5 hours west of
Edmonton. Our region is an outdoor enthusiast's paradise, with
exciting activities from skiing, snowmobiling, camping, hiking,
fishing, hunting, and ATV's. Hinton features a full-service
acute care hospital, major retail and restaurant chains, theatre,
community parks and pools, educational institutions for pre-school
through post-secondary. To learn more, visit the Town of
Hinton Web site: www.hinton.ca.
West Fraser believes inclusive, diverse teams build a more
vibrant workforce, safer operations, and a stronger company
overall. We strive to create workplaces and leadership teams that
are reflective of the diverse communities we are a part of. We will
not discriminate against any applicant for employment based on
race, gender, national origin, or any other protected legal
characteristic.
We thank all candidates for their interest; however, only
those selected for an interview will be contacted.
Conditions d'emploi
Expérience minimum : 0 à 1 an
Niveau d'éducation minimum : 12e année ou l'équivalent
Langue : Anglais